01.10.2016 | Ausgabe 5/2016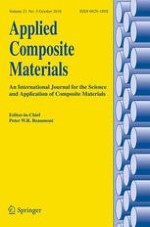 Influence of the Geometric Parameters on the Mechanical Behaviour of Fabric Reinforced Composite Laminates
Zeitschrift:
Autoren:

Andrei Axinte, Nicolae Taranu, Liliana Bejan
Abstract
A polymer fabric reinforced composite is a high performance material, which combines strength of the fibres with the flexibility and ductility of the matrix. For a better drapeability, the tows of fibres are interleaved, resulting the woven fabric, used as reinforcement. The complex geometric shape of the fabric is of paramount importance in establishing the deformability of the textile reinforced composite laminates. In this paper, an approach based on Classical Lamination Theory (
CLT
), combined with Finite Element Methods (
FEM
), using Failure Analysis and Internal Load Redistribution, is utilised, in order to compare the behaviour of the material under specific loads. The main goal is to analyse the deformability of certain types of textile reinforced composite laminates, using carbon fibre satin as reinforcement and epoxy resin as matrix. This is accomplished by studying the variation of the in-plane strains, given the fluctuation of several geometric parameters, namely the width of the reinforcing tow, the gap between two consecutive tows, the angle of laminae in a multi-layered configuration and the tows fibre volume fraction.