2015 | OriginalPaper | Buchkapitel
61. Innovative Process of Essential Oil Extraction: Steam Distillation Assisted by Microwave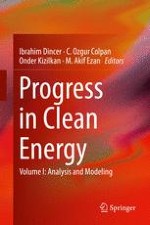 Erstes Kapitel lesen
Autoren: Naima Sahraoui, Chahrazed Boutekedjiret
Abstract
This study focuses on the extraction of essential oil of
Thymus pallescens
, using a new extraction process developed in our laboratory: steam distillation assisted by microwaves also called microwave steam distillation (MSD). This process is a combination of traditional techniques, namely, a steam distillation (SD) and an innovative technology, a microwave heating. Indeed, heating by microwaves helped initiate and build the mass and heat transfer inside the plant matrices outward which results in a considerable reduction in the extraction time. Kinetic study of extraction, optimization of operating conditions, and antioxidant activity of essential oil were conducted. The selected operating parameters are the steam flow rate and the microwave heating power.
The yield obtained by microwave steam distillation is comparable to that obtained by the conventional steam distillation, while the extraction time is greatly reduced: 5 min for MSD extraction against 20 min for the SD. The best performance was obtained with a power of 400 W and steam flow rate of 10 g·min
−1
. Determination of antioxidant activity by DPPH test of
Thymus pallescens
essential oil obtained by both processes showed that the method assisted by microwaves has an influence on the ability of essential oil to inhibit DPPH radical. Indeed, the essential oil extracted by this process is more effective than that obtained by conventional steam distillation. Moreover, the inhibition rate of DPPH radical is more important for essential oil than that of synthetic antioxidant (BHT and BHA) for concentrations higher than 400 mg·L
−1
. In addition, the values obtained show that the essential oil has a better antioxidant activities in comparison with its main component, namely, the carvacrol.