29.03.2020 | Original Research | Ausgabe 9/2020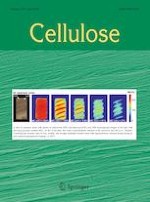 Insights into performance, structure-property relationship and adsorption mechanism to efficiently remove Ni2+ by corn stalk cellulose functionalized with amino groups
Zeitschrift:
Autoren:

Yuejun Li, Yihua Jiang, Qiang Deng, Yumeng Wu, Rong Wang
Wichtige Hinweise
Electronic supplementary material
Yuejun Li, Yihua Jiang and Qiang Deng has contributed equally to this work.
Publisher's Note
Springer Nature remains neutral with regard to jurisdictional claims in published maps and institutional affiliations.
Abstract
An environmental-friendly corn stalk cellulose-based adsorbent (DETA-g-GMA-MCC) was prepared by graft copolymerization and amination, whose adsorption properties of Ni2+ were fully studied. It was a spontaneously endothermic monolayer adsorption process and the rate-determining step was the chemisorption of Ni2+ on DETA-g-GMA-MCC, which was fitted well with pseudo-second-order kinetic model and Langmuir isotherm model. FTIR and XPS analysis demonstrated that the main functional groups of DETA-g-GMA-MCC for adsorption of Ni2+ were –NH2/–NH-groups, and Ni2+ was mainly adsorbed on the adsorbent surface by forming chelating bonds with two N atoms in –NH–/–NH2 groups. This relationship between the adsorbent microstructure and its adsorption behavior of Ni2+ was confirmed by comparison with the adsorption behavior of other metal ions on DETA-g-GMA-MCC and XPS analysis. Then the preparation of DETA-g-GMA-MCC was further improved according to the obtained adsorption mechanism. Zeta potential, FTIR and XPS results proved that more of amino groups were successfully introduced on the adsorbent surface after the improvement. The adsorbent with the highest content of amino groups (10.26 mmol/g) could be obtained when the initial pH value in the amination modification was 2.0, whose maximum adsorption capacity of Ni2+ was markedly increased from 188 (the original method) to 284 mg/g at 50 °C and pH 5.0. The improved adsorbent also showed a considerable adsorption capacity of Ni2+ after five cycles.
Graphic Abstract
×