2014 | OriginalPaper | Buchkapitel
16.
Integrated Design Charrettes

for Sustainable Development in India's Soaring Building Sector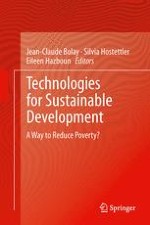 Erstes Kapitel lesen
Autoren: Pierre Jaboyedoff, Kira Cusack, Sameer Maithel, Kanagaraj Ganeshan, Saswati Chetia, Prashant Bhanware
Abstract
During the last 15 years, the sustained economic growth in India has generated considerable increases in energy demand. Moreover, while the building sector already accounts for 33 % of the country's electricitydemand, and while the building stock is expected to increase twofold at least by 2030, the issue of energy efficiency in buildings becomes a matter of primary concern for the nation's continued social and economic development. In an attempt to respond to this challenge and to contribute to reducing energy consumption in new buildings, an agreement was signed between the Swiss and Indian governments to launch a bilateral cooperation program entitled the Indo–Swiss Building Energy Efficiency Programme (BEEP). One of the main components of this program consists in performing and promoting the practice of
Integrated Design Charrettes
for large commercial building projects.
Integrated Design Charrettes
appear to be an adapted mechanism to bring about change in building practices in India at a time when the Indian building sector is undergoing unprecedented growth, which presents considerable challenges for energy demand management and sustainable development. The objectives are twofold, first, to create best practices in India's large commercial building projects and second to build the capacity of Indian practitioners to develop energy efficient and climate responsive building concepts.