01.11.2014 | Ausgabe 11/2014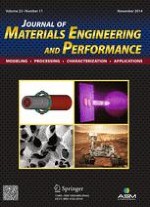 Interaction of Benzimidazoles and Benzotriazole: Its Corrosion Protection Properties on Mild Steel in Hydrochloric Acid
Zeitschrift:
Autoren:

K. Ramya, Revathi Mohan, Abraham Joseph
Abstract
Synergistic hydrogen-bonded interaction of alkyl benzimidazoles and 1,2,3-benzotrizole and its corrosion protection properties on mild steel in hydrochloric acid at different temperatures have been studied using polarization, EIS, adsorption, surface studies, and computational methods. The extent of synergistic interaction increases with temperature. Quantum chemical approach is used to calculate some electronic properties of the molecules and to ascertain the synergistic interaction, inhibitive effect, and molecular structures. The corrosion inhibition efficiencies and the global chemical reactivity relate to some parameters, such as total energy,
E
HOMO
,
E
LUMO
, and gap energy (Δ
E
). 1,2,3-Benzotrizole interacts with benzimidazoles derivatives up to a bond length of approximately 1.99 Å. This interaction represents the formation of a hydrogen bond between the 1,2,3-benzotrizole and benzimidazoles. This synergistic interaction of 1,2,3-benzotrizole and benzimidazole derivatives offers extended inhibition efficiency toward mild steel in hydrochloric acid.