Erschienen in: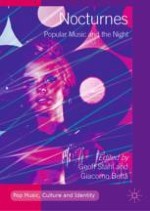 2019 | OriginalPaper | Buchkapitel
1. Introduction: Because the Night…
Abstract
The Introduction outlines many of the key concepts regarding the night and popular music, with a particular emphasis on their relationship to and within the city. A number of historians, sociologists and theorists of the city at night are covered, as are many approaches to music in the city. Bridging these different bodies of scholarship, the editors outline many of the concerns that relate to thinking through the complicated relationship between music and the night, from policing the streets and developing policies, to some of the more liberating dimensions associated with the nocturnal dimensions of popular music, set out here as a preamble to the various discussions taken up in the ensuing chapters.