29.07.2015 | Focus | Ausgabe 9/2016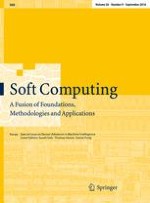 Invasive weed optimization for solving index tracking problems
Zeitschrift:
Autoren:

K. Affolter, T. Hanne, D. Schweizer, R. Dornberger
Wichtige Hinweise
Communicated by S. Deb, T. Hanne and S. Fong.
Abstract
Index tracking belongs to one of the most important types of problems in portfolio management. In contrast to classical (active) portfolio management and optimization, passive portfolio management usually seeks to replicate a given index for a financial market. Due to transaction costs or legal or other practical limitation on the tradability of the respective assets, such indexes are often not fully replicated by a respective portfolio. Instead, one seeks to use a subset of the index assets (or other types of assets) to obtain a portfolio most similar to the index. This index tracking problem can be formulated as an optimization problem with respect to the minimization of the tracking error. In this article, we explore possibilities to solve the index tracking problem with invasive weed optimization (IWO), a rather new population-based metaheuristics algorithm. The complexity of this real-life problem and especially its solution space and restrictions require substantial adaptation of the original IWO algorithm. We explore different possibilities to adapt IWO to the considered type of problem. The adapted IWO method is tested using MSCI USA Value data, and systematic studies to find suitable parameter values are conducted. Although the method basically works well, the obtained results do not fully reach our intended benchmark. Reasons for that and possibilities for further improvement of the methodology are discussed.