2018 | OriginalPaper | Buchkapitel
8. Investigation of TSL Furnace Hydrodynamics Using Cold Modeling Method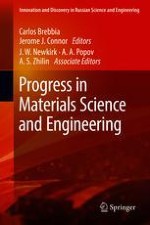 Erstes Kapitel lesen
Autoren: B. V. Kolmachikhin, V. A. Menshchikov, V. P. Zhukov, N. G. Ageev
Abstract
Top submerged lance (TSL) furnaces are still new to Russian metallurgy. The first metallurgical plant to use such furnace was "Karabashmed" at Karabash. It uses a single TSL-type furnace as their main smelting unit since 2007. Two more plants – Mednogorskiy Mednoserniy Combinat (at Mednogorsk) and Svyatogor (at Krasnouralsk) – are planning to switch from reverberatory furnace (Svyatogor) and shaft furnace (Mernogorsk) to TSL furnaces too in the near future.
Due to this trend, understanding of TSL furnace operation is becoming vital for scientific groups working with the mentioned plants, and, therefore, we started our investigation with the properties of this process to find possible fields for improvement and optimization.
A cold model of TSL furnace was built using Plexiglas and plastic tubes in a scale of 1:12 to real furnace. It features several lance options, including single, two-tube, three-tube, and different swirl solutions. Blowing was performed using a 300 l/min compressor; video was captured using two 100 fps cams. The liquids used were water and different oils.
A series of experiments was conducted using this model to obtain data for future CFD modeling of the process. Parameters varied during experiments including lance height, lance size, swirl form, and amount of air blown.
We measured pressure at the lance tip, torch size, calculated Reynolds criteria and torch penetration depth.