01.06.2015 | Ausgabe 3/2015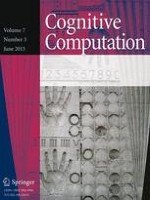 Is Attentional Refreshing in Working Memory Sequential? A Computational Modeling Approach
Zeitschrift:
Autoren:

Sophie Portrat, Benoît Lemaire
Abstract
Short-term memorization of items while performing a concurrent distracting task requires maintenance processes. The time-based resource-sharing model of working memory (Barrouillet et al. in Psychol Rev 118:175–192,
2011
) and its computational version TBRS* (Oberauer and Lewandowsky in Psychon Bull Rev 18:10–45,
2011
) proposed that items are refreshed when attention is not captured by the distracting activity. However, these models are unable to account for human performance on the last items when temporal constraints are substantial. The present study presents an analytic approach and computational simulations showing that the sequentiality of the domain-general attentional refreshing mechanism is responsible for the discrepancy between humans and model. It is suggested that the focus of attention could be flexible. The implementation of a computational model based on this solution provides a much better fit to human data. Outcomes are discussed in reference to contemporary works on the phonological loop as well as in reference to other computational models of short-term memory.