2013 | OriginalPaper | Buchkapitel
Is Networking of People, Attitudes and Ideas Exploitable for Marketing of New Energy Solutions?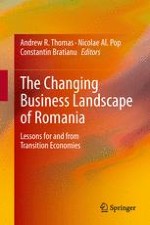 Erstes Kapitel lesen
Autor: Klaus Bruno Schebesch
Verlag: Springer New York
Abstract
Strategic decisions regarding future energy production and the resulting energy consumption patterns at the general societal level, also selecting the respective regional or national patterns, are both essential and highly controversial. Alternative technological paths which may be taken into account are surprisingly diverse and sometimes interrelated. However, the spectrum of alternatives ranges from "predominantly conceptual" to "well grounded in practical terms", and hence, they are associated with many types of uncertainties stemming from technological to societal risks including for instance acceptance barriers. Perceptual, psychological and the socio-economic factors which may not be universal across different economic regions are involved in a stable adoption processes of new energy solutions: think, for example, of a country like Germany which "owns access" to virtually all energy alternatives and may consider abandoning the most controversial technologies like nuclear. An emerging country like Romania, however, which is not actively pursuing but a few of the available energy technologies may consider diversifying its future energy portfolio. The present contribution argues in favour of positively considering marketing-type recommendation as a complementary factor to "purely political" decision finding in the complex domain of future energy production and consumption, in that these marketing-related mechanisms must not "just manipulate" but can genuinely aid the adaptation processes of "ubiquitous social computation" which is unfolding anyway in modern present-day societies. Such adoption processes are based on collective information-processing mechanisms like those involved in the functioning of markets and by using networking of persons, attitudes and ideas. We also discuss whether such processes may be used in order to "predict" mutually acceptable new regional energy solutions. The objective is to propose a problem-oriented recommendation mechanism but not that of naming the most preferable future energy solutions.