2017 | OriginalPaper | Buchkapitel
6. Is There a Relation Between HDI and Economic Performances?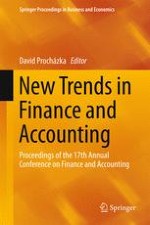 Erstes Kapitel lesen
Autoren: Efehan Ulas, Burak Keskin
Abstract
The aim of this study is to compare the economic performances of 20 selected countries, in terms of their growth rate, for the period 2010–2014. We include economic performance indicators as growth rate, GDP per capita, youth unemployment, inflation rate, and account balance. Firstly, AHP is used for the determination of the weights for indicators. Then, ranking is carried out with TOPSIS analyses. Results show that the best performance is showed by Germany. In addition, mean HDI (Human Development Index) scores for the period 2010–2014 are calculated and countries are ranked. To understand the effect of HDI on economic performances, we investigated the relationship between these two findings with Spearman's rank correlation coefficient. It is clear that there is a positive correlation between HDI and economic performances.