06.05.2020 | Research Article-Biological Sciences | Ausgabe 6/2020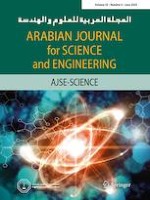 Isolation and Characterization of
Bacillus

spp. Endowed with Multifarious Plant Growth-Promoting Traits and Their Potential Effect on Tomato (

Lycopersicon esculentum

) Seedlings
Zeitschrift:
Autoren:

Rushabh Shah, Natarajan Amaresan, Prittesh Patel, Hardik Naik Jinal, Ramar Krishnamurthy
Abstract
In agriculture,
Bacillus
species are widely used to stimulate plant growth and act as an efficient and ecologically sound tool for protecting the plant from pathogens and other environmental stresses. This study reveals the plant growth-promoting (PGP) ability of bacteria isolated from the rhizosphere soil of the tomato (
Lycopersicon esculentum
). The isolates were identified as
Bacillus
species based on a 16S rRNA gene sequence analysis. Among the PGP attributes, the isolates were found to be positive for indole acetic acid (IAA) production, phosphate solubilization, siderophore production, ammonia production, and nitrogen fixation. The isolates were found negative for zinc and potassium solubilization. The quantitative estimation of IAA production ranged from 10.28 to 25.81 µg/ml, solubilization of inorganic phosphorous ranged from 0.12 to 13.83 μg/ml, and siderophore production ranged from 1.39 to 78.79%. The isolates also had the ability to produce lytic enzymes such as amylase, cellulase, lipase, protease, and pectinase and biocontrol activity against
Fusarium oxysporum
. The inoculation PGP
Bacillus
improved germination rate, seedling vigor index, and a range of growth parameters in the tomato (
L. esculentum
) compared to uninoculated control plants. These findings give an insight into the ways to use PGP bacteria as an alternative to chemicals and pesticides.