01.06.2015 | Ausgabe 2/2015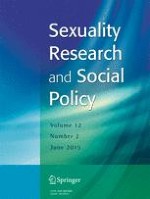 "It Is One, Big Loneliness for Me": the Influences of Politics and Society on Men Who Have Sex with Men and Transwomen in Macedonia
Zeitschrift:
Autoren:

Kristefer Stojanovski, Biljana Kotevska, Neda Milevska, Andrijana Papikj Mancheva, Jose Bauermeister
Abstract
In Central and Eastern Europe, the progression of rights for lesbian, gay, bisexual, transgender, and queer (LGBTQ) persons has not had the same success as in other parts of the world. The purpose of this study was to examine how society and politics influence men who have sex with men (MSM) and transgender women in Macedonia, particularly in relation to health services and access to justice. A cross-sectional mixed methods study design was employed between October 2013 and February 2014. Participants were recruited using geo-location-based social applications, purposeful snowball sampling, and venue-based time sampling. Quantitative data was collected, and semistructured in-depth interviews and focus groups were performed to examine the influences of politics and society on the MSM and transwomen communities in Macedonia. We recruited a diverse sample of participants (
N
 = 26) with 15 identifying as male, nine transwomen, one female, and one transgressive. Eight participants stated they were bisexual, one stated they were lesbian, 16 stated they were gay, and one was unsure. The framework analysis identified four major themes; they were the perceived influences of politics and society on (1) MSM, transwomen, and LGBT rights, (2) MSM and trans identity, gender roles, and sexist ideologies, (3) ethnic, sexual, and long-term relationships, and (4) access to health services and justice. The major subthemes discovered that society and politics had an overall negative impact on MSM and transwomen and that health services and the justice system were overall inaccessible. The study illustrates how societal and political structures in Macedonia negatively influence sexual minorities and persons of differing gender expressions and identities.