22.01.2020 | Focus | Ausgabe 15/2020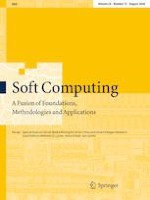 K-OpenAnswer

: a simulation environment to analyze the dynamics of massive open online courses in smart cities
Zeitschrift:
Autoren:

Filippo Sciarrone, Marco Temperini
Wichtige Hinweise
Communicated by Miltiadis D. Lytras.
Publisher's Note
Springer Nature remains neutral with regard to jurisdictional claims in published maps and institutional affiliations.
Abstract
The smartness of a city is given by the technologies it put to use, and more than that, by the people empowered by such technologies; it is worth thinking about how people can be trained to be empowered by smart technologies, and how cities can become "educational." So, while sustainability and technology solutions for smart cities are strategic challenges, one of these is surely distance education and training. In this field, the Web offers many opportunities, such as the e-learning platforms where students can learn, according to their own needs and pace. The massive open online courses (MOOCs) are particular distance learning platforms, generally offering, so far, free courses on a huge amount of topics, and characterized by a (potentially) very high number of enrollments. In a MOOC, a teacher, or tutor, has a hard life when trying to follow and manage with the learning processes of thousands of students. In particular, assessment can be managed almost exclusively by letting the student answer questions in closed answers tests. This strategy has some didactic limits, while a valid alternative is to use peer assessment (PA) over more articulated assessment activities (e.g., open-ended questions). PA makes students grade their peers' answers, and provides learners with significant advantages, such as refining their knowledge of the subject matter, and developing their meta-cognitive skills. In this work, we present a software platform called K-OpenAnswer, which helps teachers to simulate the dynamic of a MOOC where PA is used. The system uses a machine learning technique, based on a modified version of the K-NN algorithm, and provides teachers with a statistical environment by which they can monitor the evolving dynamic of a simulated MOOC, according to the techniques we use to implement PA. An experimental evaluation is presented that highlights the advantages of using the system as a valid tool for the study of real MOOCs.