2018 | OriginalPaper | Buchkapitel
KAYAK: A Framework for Just-in-Time Data Preparation in a Data Lake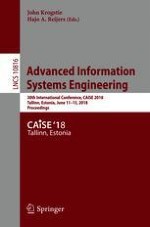 Erstes Kapitel lesen
Autoren: Antonio Maccioni, Riccardo Torlone
Abstract
A data lake is a loosely-structured collection of data at large scale that is usually fed with almost no requirement of data quality. This approach aims at eliminating any human effort before the actual exploitation of data, but the problem is only delayed since preparing and querying a data lake is usually a hard task. We address this problem by introducing
Kayak
, a framework that helps data scientists in the definition and optimization of pipelines of data preparation. Since in many cases approximations of the results, which can be computed rapidly, are enough informative,
Kayak
allows the users to specify their needs in terms of accuracy over performance and produces previews of the outputs satisfying such requirement. In this way, the pipeline is executed much faster and the process of data preparation is shortened. We discuss the design choices of
Kayak
including execution strategies, optimization techniques, scheduling of operations, and metadata management. With a set of preliminary experiments, we show that the approach is effective and scales well with the number of datasets in the data lake.