2017 | OriginalPaper | Buchkapitel
Leadership, Morale and Cohesion: What Should Be Changed?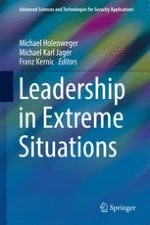 Erstes Kapitel lesen
Autor: Eraldo Olivetta
Abstract
Just how essential cohesion is for operational efficiency is widely known, as is the role of leadership in furthering this cohesion as well as in sustaining the morale and maintaining the team spirit of a military unit. However, over the last decades, significant changes have affected the armed forces of the Western countries, both organizationally and culturally, most notably the transition from the institutional model to the employment model. These changes give rise to the following questions that shall be answered in the present article: In the new context arising from such changes, has the function of leadership in maintaining cohesion remained the same or has it changed? And, if it has changed, how and to what extent has this been happening? What should the responsibilities and skills of a good commander who is called to play his/her role in the changed modern military organizations be today? Using in-depth interviews, the command experience of 43 Italian officers engaged in missions in asymmetric conflict environments in recent years is analyzed. The results show a clear evolution towards leadership styles that are, on the one hand, guided by models more focused on relationships and, on the other hand, seem to be closer, now more than in the past, to those of civil organizations, despite the military's individual characteristics. These styles, with regard to certain skills, seem to be reminiscent of Goleman's theory of transformational leadership.