2018 | OriginalPaper | Buchkapitel
Living Labs and Open Innovation in European Context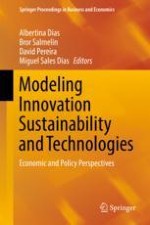 Erstes Kapitel lesen
Autoren: Albertina Dias, Bror Salmelin
Abstract
The article elaborates the background thinking and path for Open Innovation 2.0 conceptual innovation model. It is based on virtual enterprises, Holonic enterprises and fractal enterprises theory, combined with MIT Living Lab concept developed by Bill Mitchell (Me++: the cyborg self and the networked city. MIT Press; 2003). Combining this with the internet/connectivity revolution the need to have faster pace and more successful innovation rate led to the thinking of the quadruple helix, including the citizens as active agents in the innovation process, not only as verificators as they were used to be in the previous triple helix thinking.
Based on the work of New Club of Paris (Lin and Edvinsson. National intellectual capital: a comparison of 40 countries. Springer; 2011) the structural intellectual capital (IC) is a key for national prosperity. Open innovation integrating the crowd into the innovation process seamlessly seems to increase the structural IC. Hence, integrating all these components: quadruple helix, non-linear innovation, fractal and dynamic organizations into innovation processes in real world with real market creation with the users who become co-creators seem to be the key for future success.
The new open innovation 2.0 paradigm seems to be serving the innovation needs very well in time—if we dare to take it on board.