2015 | OriginalPaper | Buchkapitel
Low Rank Coal: Future Energy Source in Indonesia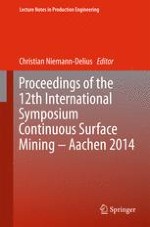 Erstes Kapitel lesen
Autoren: Tri Winarno, Carsten Drebenstedt
World energy grow from year to years. Indonesia, with a population of 240 million, GDP growth rate of 6.23% (2012), estimated final energy demand in 2025 will be reach 2,043 Million BOE (Barrel Oil Equivalent). This requirement when calculated using assumptions on Master Plan of the Acceleration and Expansion (Development) of Indonesia (in Indonesia abbreviated as MP3EI) 2011-2025, the energy demand will reach 2,772 Million BOE.
Oil production decline every year, and Indonesia became oil importer country. In gas sector, prediction from 2019 Indonesia will become importer of gas, and in 2030 the deficit of gas will be reach approximate 640 Million BOE (BPPT, 2013).
Based on data from the Geological Agency of Indonesia (2011), Indonesia total reserves of coal approximate 28 Billion tons of very high (> 7100 kcal/kg) 231 Mt (Million tons), high (6100-7100 kcal/kg) 1,655 Mt, medium (5100-6100 kcal/kg) 16,128 Mt and lower (<5100 kcal/kg) 10,002 Mt.
Coal production reached 426 Mt (2013), dominated by thermal coal, with 74.5% of coal for export. Utilization of LRC (low rank coal) is still lacking, due to the limited market. Besides that, also due to the location is relatively far from the market and have high moisture content (30-55%), so transportation makes LRC not economically.
Domestic coal demand in the coming years is quite significant. In accordance with Presidential Decree no. 5/2006, the role of coal in the energy mix in 2025 become 33%, with 2% addition to a liquid coal. LRC utilization in Indonesia is still limited, and even many LRC companies are delaying production with market reasons. Upgrade (upgrading/drying, coal gasification and coal liquefaction) also enables a reduction in emissions from coal combustion. Considering all the potential for the development of LRC very open. With some economic calculation on investment, making LRC economically profitable and open opportunities for domestic use and for export.