21.01.2017 | Original Paper | Ausgabe 2/2019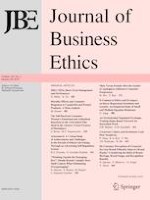 Male Versus Female: How the Gender of Apologizers Influences Consumer Forgiveness
Zeitschrift:
Autoren:

Haiying Wei, Yaxuan Ran
Wichtige Hinweise
Yaxuan Ran: Co-first author.
Abstract
In a corporate apology, the apologizer can be either a male or a female. How does the gender of the apologizer influence consumer forgiveness? We suggest that the relative effectiveness of corporate apologies made by males versus females depends on the nature of the corporate wrongdoing, namely whether the wrongdoing is related to performance or to value. Three experiments demonstrate that a male apologizer elicits more consumer forgiveness than a female apologizer for performance-related wrongdoings, while a female apologizer garners more forgiveness than a male apologizer for values-related wrongdoings. These effects are driven by consumers' social perceptions of the different genders. Specifically, a female apologizer is perceived as warmer which offsets the perceived lack of warmth resulting from values-related corporate transgressions, while a male apologizer is perceived as more competent which compensates for the perceived lack of competence resulting from performance-related corporate transgressions. However, this effect is attenuated when consumers are the same gender (vs. the opposite gender) as the apologizer, and can be reversed when the apologizer is personally responsible for the wrongdoing. These findings offer novel insights on corporate apologies, gender-trait associations, and gender and forgiveness, while suggesting that companies must carefully consider the gender of the spokesperson in the wake of transgressions.