18.06.2015 | Ausgabe 2/2017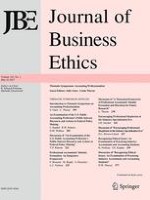 Maturity Mismatching and "Market Failure"
Zeitschrift:
Autoren:

Walter E. Block, William Barnett II
Wichtige Hinweise
Maturity Mismatching—Merely because the average duration, however defined, of a financial institution's assets and that of its liabilities is the same is no guarantee of the absence of maturity mismatching, any more than saying that because the average height of two groups of youths is the same, there is no height mismatching between the two groups. This should be kept in mind in interpreting Mises's and Rothbard's statements on pages 3 and 4, infra.
Market Failure—As with so many terms in economics; e.g., value, wealth, income, money, and capital, there is no unique definition of "market failure" accepted by all professional economists. Cf., e.g., Eatwell et al. (
1991
, Vol. 3, pp. 326–328), and Hummel (
2008
). Of course, all economists would agree that markets "fail" in the sense that all humans are imperfect creatures, and markets consist of the actions of our species. This of course is not at all what is meant by "market failure" in the economic literature. To prevent misunderstanding, herein, "market failure" is taken to refer to a situation or condition arising in a free-market economy in which governmental intervention, taking into account the costs of such action(s), would improve the allocation of resources in the sense of a Pareto improvement.
Abstract
The present article is a continuation of the debate two sets of authors (Bagus and Howden vs. Barnett and Block) have been engaging in regarding one type of maturity mismatching: borrowing short and lending long (BSLL). All four authors had agreed that this practice can set up the Austrian Business Cycle; the present author denies that BSLL would be a legitimate commercial interaction in the free society; Bagus and Howden continue to maintain that it would be licit. Our main criticism of Bagus and Howden is a reductio ad absurdum: that this opens them up to the charge of embracing the doctrine of market failure; this is something highly problematic for the two of them, since all four contributors to this debate are well-known supporters of laissez faire capitalism.