16.02.2018 | Original Paper | Ausgabe 4/2018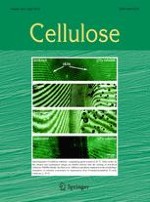 Mechanical properties of polyamide 11 reinforced with cellulose nanofibres from
Triodia pungens
Zeitschrift:
Autoren:

Sven Rohner, Jarrad Humphry, Céline M. Chaléat, Luigi-Jules Vandi, Darren J. Martin, Nasim Amiralian, Michael T. Heitzmann
Abstract
There is a growing demand for the development of new renewable materials and the replacement of fossil fuel based polymers with bio-based polymers and composites. Cellulose nanofibres (CNF) is an emerging nano-reinforcement agent for polymers to improve mechanical properties. The preparation and properties of bionanocomposites consisting of spinifex cellulose nanofibres and bio-based polyamide 11 are reported. The freeze-dried nanofibres derived from a native Australian grass,
Triodia pungens
(spinifex), and wood were first premixed with the polymer at low concentration (0.1–0.5 wt%) using a jet mill, prior to melt-compounding via extrusion and injection-moulding of test specimens. The thermal and decomposition behaviours, as characterised by TGA and DSC, remained mostly unchanged. DSC and XRD show that crystallinity is largely unaffected by the presence of CNF, and thus all property changes may be attributed solely to the reinforcement effect of the fibres. Product specimens reinforced with CNF produced from spinifex (SCNF), showed an increase in tensile strength (+ 23%), toughness (+ 61%) and impact strength (+ 67%).