04.09.2015 | Ausgabe 3/2016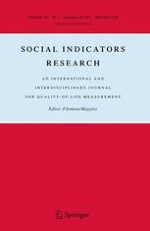 Medical Personnel and Life Expectancy: New Evidence from Taiwan
Zeitschrift:
Autoren:

Ya-Hui Huang, Chien-Chiang Lee, Chun-Ping Chang
Abstract
Waldmann (Q J Econ 107:1283–1302,
1992
) established long ago that being improvements in health, medical personnel are the valued input factor of the health production function. Previous research, however, has generally ignored the importance of medical personnel in the health production function and has almost exclusively focused on health expenditure. Thus, the motivation behind this study is to identify the relationship between two health indicators, namely medical personnel, i.e., registered nurses and physicians, and average life expectancy in Taiwan. From the empirical results, we find that there is a long-term equilibrium relationship between the two variables and that medical personnel play a crucial role in the medical care system. Finally, the forecast error variance in life expectancy is mainly explained by itself. Moreover, medical personnel have a positive initial impact on life expectancy, and similar innovations are discovered vice versa in the impulse response functions. Some policy implications can be obtained via our empirical results.