01.08.2016 | Ausgabe 1/2016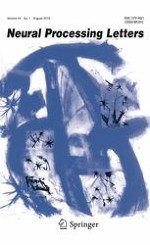 Memcomputing Implementation of Ant Colony Optimization
Zeitschrift:
Autoren:

Yuriy V. Pershin, Massimiliano Di Ventra
Abstract
We report on similarities between memcomputing with memristive networks and ant colony optimization. In particular, we show that one can design memristive networks to solve short-path optimization problems in a way similar to that done by ant-colony optimization algorithms. By employing appropriate memristive elements one can demonstrate an almost one-to-one correspondence between memcomputing and ant colony optimization approaches. However, the memristive network has the capability of finding the solution in one
deterministic
step, compared to the
stochastic
multi-step ant-colony optimization. This result is a first step in the direction of implementing in hardware, with nanoscale devices, this and possibly other swarm intelligence algorithms that are presently explored.