03.03.2018 | Ausgabe 1-2/2018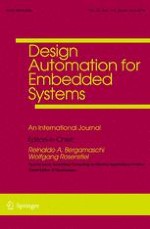 MEMCOP: memory-aware co-operative power management governor for mobile games
Zeitschrift:
Autoren:

Chen-Ying Hsieh, Jurn-Gyu Park, Nikil Dutt, Sung-Soo Lim
Wichtige Hinweise
This paper is an expanded version of our ESTIMedia2015 work [
10
]. The manuscript contains the following additional materials: (1) we describe details of our implementation (Sect.
4.1
). (2) We add comparisons with a recent integrated governor (Sect.
4.3
). (3) We present evaluations of our model (Sect.
4.4
). (4) We discuss additional opportunities for further improvement of energy efficiency (Sect.
5
).
Abstract
Modern mobile heterogeneous platforms have GPUs integrated with multicore processors to enable execution of high-end graphics-intensive games. However, these gaming applications consume significant power due to heavy utilization of CPU–GPU resources, which drains battery resources that are critical for mobile devices. While dynamic voltage and frequency scaling (DVFS) techniques have been exploited previously for dynamic power management, contemporary techniques do not fully exploit the memory access footprint for graphics-intensive gaming applications, missing opportunities for energy efficiency. In this paper, we present MEMCOP, a memory-aware cooperative CPU–GPU DVFS governor that considers both the memory access footprint as well as the CPU/GPU frequency to improve energy efficiency of high-end mobile game workloads. Our experimental results on real games and synthetic game workloads show that our MEMCOP game governor achieves on average 18 and 9% improvement of energy efficiency with minor degradation of performance compared to default governors and state-of-the-art game governors.