2019 | OriginalPaper | Buchkapitel
Microalgae Cultivation Using Various Sources of Organic Substrate for High Lipid Content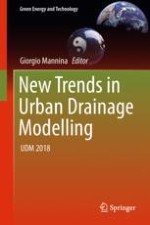 Erstes Kapitel lesen
Autoren: Hesam Kamyab, Shreeshivadasan Chelliapan, Chew Tin Lee, Shahabaldin Rezania, Amirreza Talaiekhozani, Tayebeh Khademi, Ashok Kumar
Abstract
The ingredients of photosynthetic reactions can be exploited to increase algal culture productivity to effectively treat wastewater by significantly reducing the presence of organic and inorganic compounds. In this study, we introduced microalgae
Chlorella pyrenoidosa (C. pyrenoidosa)
into four different wastewater samples, including Palm Oil Mill Effluent (POME), piggery, domestic, and mixed-kitchen wastes. The
C. pyrenoidosa
growth efficacy of POME and subsequent drop in nutrients were demonstrated. It was clearly seen that POME had the highest Chemical Oxygen Demand (COD) values at 700 mg L
−1
. The Total Nitrogen (TN) ratio for the piggery sample was the highest at 590 mg L
−1
. Productivity was evaluated in terms of chlorophyll content, growth rate, biomass, and lipid content. POME and domestic wastes had the first and second highest chlorophyll
a
content of 3 mg L
−1
and 2.5 mg L
−1
, respectively. The optimum growth rate for
C. pyrenoidosa
was observed when using POME as a substrate. This study confirmed that Cell Dry Weight (CDW) in POME was the highest with 500 mg L
−1
after 20 days cultivation of
C. pyrenoidosa,
when compared to other substrates. Maximum lipid content was recorded for POME, domestic sample, piggery, and mixed-kitchen waste, at 182, 148, 0.99, and 117 mg L
−1
, respectively. The above results revealed that POME was the best substrate choice for alga
C. pyrenoidosa
with the highest lipid production rate of the four substrates. It was established that POME (as a nutrient enriched media) assisted
C. pyrenoidosa
growth and considerably reduced the presence of organic and inorganic compounds.