01.01.2015 | Original Paper | Ausgabe 1/2015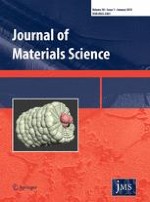 Microstructural evolution and solidification cracking susceptibility of Fe–18Mn–0.6C–
x

Al steel welds
Zeitschrift:
Autoren:

Jaehong Yoo, Bongyoon Kim, Younghwan Park, Changhee Lee
Abstract
In this work, the solidification behavior and solidification cracking of Fe–18Mn–0.6C–
x
Al (
x
= 1.49, 2.37, 4.79, 6.04 wt%) alloys were investigated. A longitudinal Varestraint test was applied to evaluate the solidification cracking tendency of Al-added high-Mn steel welds. In terms of total crack length and maximum crack length at 4 % applied strain, the solidification cracking susceptibility of high-Mn steel decreased with increasing Al content. Addition of Al suppressed the formation of low melting point eutectics (γ + (Fe,Mn)
3
C) along the grain boundaries during the final stage of solidification, which resulted in the decrease of solidification cracking tendency. The Al segregated extensively to the dendrite core opposite to Mn and C during solidification, which promoted the formation of δ ferrite. Further, the transition of the solidification sequence from the primary austenitic to primary ferritic mode provided a noticeable improvement in solidification cracking resistance in high-Mn steel welds similar to austenitic stainless steel welds.