01.04.2013 | Ausgabe 2/2013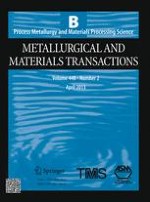 Microstructure-Based Strength Distribution Across the Welds of Nickel-Based Superalloy Inconel 751 and Austenite Steel 21-4N Joined by Inertia Friction Welding
Zeitschrift:
Autoren:

Yuanzhi Zhu, Yingying Guo, Libin Yang
Wichtige Hinweise
Manuscript submitted July 28, 2012.
Abstract
Welding dissimilar metals is always a challenge for their different physical property and microstructures. In this study, the two dissimilar metals 21-4N and Inconel 751 are welded together by inertia friction welding. Microstructure observation shows that the weld can be divided into three regions in 21-4N: the chemical composition mixture zone, shear zone, and base metal. The width of the chemical composition mixture zone (CMZ) is about 80
μ
m, with relatively larger grains and lower dislocation density distributed in this zone. Shear banding occurs in the shear zone, and carbides are found to have precipitated strongly along these shear bands noncontinuously. The base metal contains an austenite microstructure with carbides distributed in the matrix. In Inconel 751, only two typical zones can be observed: the CMZ and the base metal. The heat-affected zone is too small to be observed in the whole weld. Finally, a strength model based on microstructural evolution is proposed. The strength distribution along the axial direction of the welds is calculated. The results are in good agreement with the measurements.