05.01.2021 | Metals & corrosion | Ausgabe 13/2021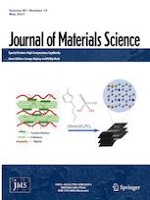 Microstructure, microhardness and corrosion resistance of laser cladding Al2O3@Ni composite coating on 304 stainless steel
Zeitschrift:
Autoren:

Peng-Xiang Zhang, Hong Yan, Yong-Hui Sun
Wichtige Hinweise
Handling Editor: David Balloy.
Publisher's Note
Springer Nature remains neutral with regard to jurisdictional claims in published maps and institutional affiliations.
Abstract
The microstructure, microhardness and corrosion resistance of laser cladding Al2O3@Ni composite coating were investigated. The Al2O3@Ni core–shell metal-ceramic powders synthesized via electroless plating method were used as laser cladding materials. According to the results of scanning electron microscopy and energy dispersive spectrometer, the microstructure of the Al2O3@Ni composite coating gradually transitioned from columnar crystal to cellular crystal and equiaxed crystal along the bottom to the surface. Furthermore, the Ni particles and Al2O3 particles separated when laser heating, then formed Ni metallurgical bonding layer and Al2O3 ceramic layer, respectively. The microhardness of Al2O3@Ni composite coating was up to 917.0 HV, which was about 5.7 times that of 304 stainless steel. In addition, immersion and electrochemical tests revealed that Al2O3@Ni composite coating exhibited excellent corrosion resistance compared with 304 stainless steel. The corrosion current density of the Al2O3@Ni composite coating (36.493 μA cm−2) was about 67.0% lower than that of 304 stainless steel (110.592 μA cm−2). Meanwhile, the corrosion mechanism of Al2O3@Ni composite coating was revealed. Dense Al2O3@Ni composite coating can inhibit the penetration of Cl− and H+, making the corrosion reaction difficult to occur.