01.01.2015 | Ausgabe 1/2015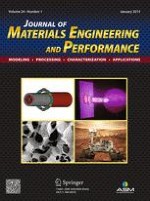 Microwave Intercalation Synthesis of WO3 Nanoplates and Their NO-Sensing Properties
Zeitschrift:
Autoren:

Yue Tu, Qiang Li, Danyu Jiang, Qi Wang, Tao Feng
Abstract
Tungsten(VI) oxide (WO
3
) nanoplates were successfully synthesized by microwave intercalation. Through microwave processing, an intermediate product H
2
W
2
O
7
·
x
H
2
O was prepared quickly to greatly decrease the time used to prepare WO
3
nanoplates. The crystal structure and morphology of WO
3
were characterized by x-ray diffraction, scanning electron microscopy, transmission electron microscopy (TEM), high-resolution TEM, and selected-area electron diffraction. The morphology of WO
3
changed with an increase in calcining temperature. A mixed-potential NO
x
sensor using planar yttria-stabilized zirconia and WO
3
as the sensing electrode (SE) was fabricated, and its performance in NO
x
detection at high temperature was examined. It was determined that at 500 °C, the sensor with the WO
3
-nanoplate SE had higher sensitivity to NO than the sensor with a SE consisting of WO
3
microparticles. The response of the NO sensor with a WO
3
-nanoplate SE was linear with the logarithm of NO concentration in the range of 100-1000 ppm. The electrochemical impedance measurements indicate that the electrode reaction that occurred at the triple-phase boundary (TPB) of the sensor with WO
3
-nanoplate SE was stronger than the reaction that occurred at the TPB of the sensor with WO
3
-microparticle sensing electrode.