2013 | OriginalPaper | Buchkapitel
10. Modeling and Measuring Extravascular Hemoglobin: Aging Contusions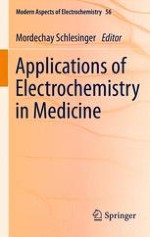 Erstes Kapitel lesen
Autoren: Oleg Kim, Collin Lines, Susan Duffy, Mark Alber, Gregory Crawford
Verlag: Springer US
Abstract
Extravascular contusions or skin bruises are extremely common in children and adults and may be indicative of other internal injuries after trauma. They may also be hallmarks of inflicted injury. Identifying the timing and mechanisms of injury of bruised skin is therefore of great importance for directing medical care and safety interventions.
There is minimal scientific research on bruising. Clinicians' usually determine assessments of bruises including ages, based on appearance, color, and historical correlates without the support of evidence-based standards. There are no objective criteria for assessing bruises by appearance in living subjects.
Only histopathological examinations of bruised tissue revealing the time-dependent enzymatic breakdown of the products of hemoglobin in microscopic sections used in forensic laboratories have been validated as a reliable method for dating human bruises.
Recently, researchers have reported on the promise of visible color spectroscopy of the products of hemoglobin metabolism to measure the age of bruises
Hemoglobin is one of the strongest chromophores in human tissues. Transport of hemoglobin and its breakdown products in dermis and subcutaneous tissue determines the spectrophotometric characteristics of the skin and its variations in time. Therefore, measurements of diffuse reflective spectra of the skin are one of the methods allowing noninvasive screening. Although efforts have been made in developing skin-spectroscopy-based devices, there is no clinically tested, noninvasive hemoglobin screening instrument available for physicians to determine the age of contusions yet.
The chapter reviews current potentially available transmission and diffusive reflection spectroscopy-based techniques and predictive and quantitative modeling methods assisting in efficient retrieval of the age of extravascular contusions.