2018 | OriginalPaper | Buchkapitel
Monitoring the Impacts of Corporate Activities on Environment in Tourism and Communicating Through Corporate Reports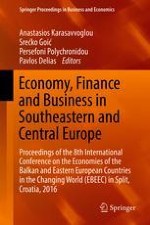 Erstes Kapitel lesen
Autoren: Tea Golja, Adriana Galant
Abstract
Tourism, one of the most important economic activities in the world, is deeply interrelated with the environment. It is dependent on it, but it affects it and changes it constantly. Tourism sector must play an important role in addressing climate change by implementing adaptation and mitigation strategies. Sustainable tourism development is the prerequisite of its present and future development. However, if adaptation and mitigation strategies are implemented, the results have to be measured to catch the difference between the set and achieved goals. Only in such a way, improvements may be made.
Communication with stakeholders is important in addressing challenges of climate change and sector's impacts and endeavor in tackling it. Corporate reports are used as one of the most acceptable means of communication with tourism stakeholders. Although, often considered as a synonym for financial reporting, corporate reports emphasize a much wider field. According to PwC (What is corporate reporting?
http://​www.​pwc.​com/​gx/​en/​audit-services/​corporate-reporting/​frequently-asked-questions/​publications/​what-is-corporate-reporting.​jhtml
, 2016), corporate reporting includes the following reporting areas: integrated reporting, financial reporting, corporate governance, executives' remuneration, corporate responsibility, and narrative reporting. For the purposes of monitoring the impacts of corporate activities on the environment, corporate (social) responsibility reporting, or sustainability reporting, is the most dynamic and acceptable tool. This segment of reporting has been developing very fast in the past years. There are several initiatives (guidelines) for developing reporting on CSR/sustainability. The most important ones are Global Reporting Initiative (GRI), United Nations Global Compact Communication of Progress (COP), and AccountAbility's AA1000.
At this stage, reporting under the banner of CSR/sustainability is still voluntary. Thus, companies decide on their own whether to prepare and publish reports on this issue or not. The decision to use (or not to use) one of the existing guidelines for reporting is also voluntary. In addition, companies may report on social responsibility/sustainability issues without using existing guidelines. They can apply their own standards based on mission, vision, and corporate strategies they implement. Very regularly, they align such reports with the abovementioned.
The aim of this paper is to explore the sensitiveness of corporate actions on the environment in travel and tourism sector. In order to identify the level of information disclosure on environmental issues, corporate reports of companies operating in tourism sector will be the subject of content analysis. Further, the implementation of different (global) initiatives for CSR/sustainability reporting will be explored. The sample will be taken out of the tourism companies operating in Croatia.
Based on obtained result, conclusion on further development of reporting on CSR/sustainability issues will be determined, taking into account the specifics of tourism sector companies.