14.03.2021 | Research Article | Ausgabe 5/2021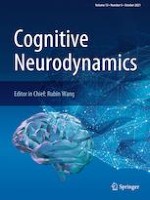 Morphological analysis of subcortical structures for assessment of cognitive dysfunction in Parkinson's disease using multi-atlas based segmentation
Zeitschrift:
Autoren:

S. Sivaranjini, C. M. Sujatha
Wichtige Hinweise
Publisher's Note
Springer Nature remains neutral with regard to jurisdictional claims in published maps and institutional affiliations.
Abstract
Cognitive impairment in Parkinson's Disease (PD) is the most prevalent non-motor symptom that requires analysis of anatomical associations to cognitive decline in PD. The objective of this study is to analyse the morphological variations of the subcortical structures to assess cognitive dysfunction in PD. In this study, T1 MR images of 58 Healthy Control (HC) and 135 PD subjects categorised as 91 Cognitively normal PD (NC-PD), 25 PD with Mild Cognitive Impairment (PD-MCI) and 19 PD with Dementia (PD-D) subjects, based on cognitive scores are utilised. The 132 anatomical regions are segmented using spatially localized multi-atlas model and volumetric analysis is carried out. The morphological alterations through textural features are captured to differentiate among the HC and PD subjects under different cognitive domains. The volumetric differences in the segmented subcortical structures of accumbens, amygdala, caudate, putamen and thalamus are able to predict cognitive impairment in PD. The volumetric distribution of the subcortical structures in PD-MCI subjects exhibit an overlap with the HC group due to lack of spatial specificity in their atrophy levels. The 3D GLCM features extracted from the significant subcortical structures could discriminate HC, NC-PD, PD-MCI and PD-D subjects with better classification accuracies. The disease related atrophy levels of the subcortical structures captured through morphological analysis provide sensitive evaluation of cognitive impairment in PD.