01.08.2016 | Regular Paper | Ausgabe 3/2016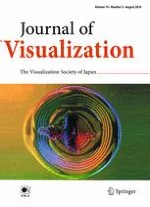 Multi-defect tomographic imaging with a variable shape factor for the RAPID algorithm
Zeitschrift:
Autoren:

Jaesun Lee, Bongjae Sheen, Younho Cho
Abstract
Guided wave inspection technique is a well-known large-area inspection method for industrial applications. However, guided wave inspection signals are hard to analyze due to mode complexity. Guided wave tomography is one of the solutions for wave signal interpretation. Guided wave tomography methods are an alternative for online nondestructive inspection and structural health monitoring. In this paper, RAPID (Reconstruction Algorithm for the Probabilistic Inspection of Damage) is applied to visualize guided wave defect signals in plate-like structures. Guided wave signal visualization is complicated by multi-defect complexity. To overcome the lack of sufficient guidelines for the shape factor
β
, a variable shape factor was applied. A guided wave pulse-echo inspection method is performed to find multiple defects. The results of this experiment show good agreement with real defects and images.
Graphical Abstract
×