19.04.2019 | Ausgabe 10/2019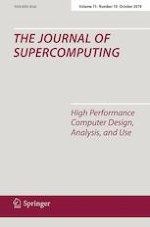 Multi-objective virtual network function placement using NSGA-II meta-heuristic approach
Zeitschrift:
Autoren:

Sanaz Tavakoli-Someh, Mohammad Hossein Rezvani
Wichtige Hinweise
Publisher's Note
Springer Nature remains neutral with regard to jurisdictional claims in published maps and institutional affiliations.
Abstract
Network function virtualization has facilitated network service development through the integration of network functions (NFs) such as firewalls, deep packet inspection, load balancers, and routers/switches. Moreover, virtual network functions (VNFs) can be easily transferred from one device to another without the need for a new special hardware installation. There have been a lot of researches on the VNF placement (VNF-P) problem to solve the major challenges in the field. This problem aims at finding the optimal placement of VNFs on underlying physical resources. Clearly, optimal placement can reduce costs, increase demand acceptance ratio, and prevent waste of network resources. Since the VNF-P problem is NP-hard, it must be solved using heuristic or meta-heuristic solutions. In this paper, a multi-objective meta-heuristic solution which uses the non-dominated sorting genetic algorithm II is proposed for VNF-P. The purpose of this algorithm is to place VNFs based on different service chains onto physical hosts in such a way that, first, physical resource utilization is maximized and, second, the number of used (active) physical hosts is minimized. The simulation results, obtained through the CloudSim framework, established the robustness of the proposed method in terms of these two criteria.