01.09.2014 | Ausgabe 1/2014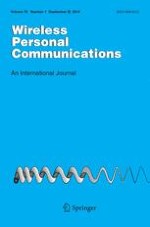 Multipartite Secret Sharing Based on CRT
Zeitschrift:
Autoren:

Ching-Fang Hsu, Lein Harn
Wichtige Hinweise
This work was supported by the Nature Science Foundation of China (Nos. 61100221, 61003192).
Abstract
Secure communication has become more and more important for system security. Since avoiding the use of encryption one by one can introduce less computation complexity, secret sharing scheme (SSS) has been used to design many security protocols. In SSSs, several authors have studied multipartite access structures, in which the set of participants is divided into several parts and all participants in the same part play an equivalent role. Access structures realized by threshold secret sharing are the simplest multipartite access structures, i.e., unipartite access structures. Since Asmuth–Bloom scheme based on Chinese remainder theorem (CRT) was presented for threshold secret sharing, recently, threshold cryptography based on Asmuth–Bloom secret sharing were firstly proposed by Kaya et al. In this paper, we extend Asmuth–Bloom and Kaya schemes to bipartite access structures and further investigate how SSSs realizing multipartite access structures can be conducted with the CRT. Actually, every access structure is multipartite and, hence, the results in this paper can be seen as a new construction of general SSS based on the CRT. Asmuth–Bloom and Kaya schemes become the special cases of our scheme.