01.04.2010 | Ausgabe 2/2010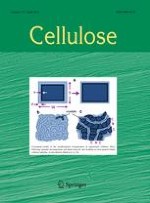 Mutagenesis induced by high hydrostatic pressure treatment: a useful method to improve the bacterial cellulose yield of a
Gluconoacetobacter xylinus

strain
Zeitschrift:
Autoren:

Rui-Qin Wu, Zhi-Xi Li, Jia-Ping Yang, Xiao-Hui Xing, Dong-Yan Shao, Kang-Lin Xing
Abstract
Bacterial cellulose (BC) is a new biomaterial which has wide application potential in various industries. BC industrialization requires bacterial strains with high BC productivity. The objective of this study is to increase the BC yield of a
Gluconoacetobacter xylinus
strain through mutagenesis induced by high hydrostatic pressure (HHP) treatment. In this study, the parental strain in its exponential phase was treated at 250 MPa and 25 °C for 15 min to induce mutagenesis using a HHP machine. The HHP-treated strains were incubated in glucose agar plate at 30 °C for 4 days. After the incubation, 50 larger colonies in these plates were randomly selected and cultivated to produce BC membrane in a tailor-made glass vessel, and wet weights of the BC membranes were tested. Compared with the parental strain, 29 mutants showed higher BC yields, of which eight mutants with BC yield >130.00 g/L were initially screened and were then cultivated for five generations to test their genetic stabilities for BC production. Among the eight mutants, M
438
, a mutant which showed the highest average BC yield (158.56 g/L) and lowest coefficient of variation (2.4%) for five generations, was finally screened as objective mutant. HHP treatment can serve as an effective method to cause mutagenesis in BC-producing bacteria. The HHP-treated strains with significantly higher BC yield than parental strain can be screened from the HHP-induced mutants.