10.06.2019 | Review | Ausgabe 19/2019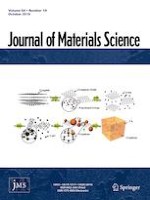 Nanoedible films for food packaging: a review
Zeitschrift:
Autoren:

Jeya Jeevahan, M. Chandrasekaran
Wichtige Hinweise
Publisher's Note
Springer Nature remains neutral with regard to jurisdictional claims in published maps and institutional affiliations.
Abstract
Edible packaging is a thin layer formed on food surface, which can be eaten as an integral part of the food product. While an edible coating is formed as thin layer directly on the food surface for improving shelf life of fruits and vegetables, the edible film is formed as thin layer separately and wrapped on food surface later. The edible films have attracted much interest as it has potential to overcome the problems associated with plastic packaging. However, their film properties are not as good as the conventional packaging materials, such as plastics. The food and beverage industry is showing much interest to incorporate the benefits of nanotechnology. The nanomaterials have unique characteristics (such as, large surface area-to-volume ratio, distinct optical behaviour and high mechanical strength), which, when incorporated with the edible films, could improve the film properties of the edible films. Therefore, the right selection and incorporation of nanomaterials can improve the film properties. Most of the previous review articles on food packaging summarized the research findings of synthetic and/or biodegradable films and coatings. Only few review articles were devoted for edible films and coatings. Among them, very few review articles had discussion about the use of nanotechnology for all kinds of food packaging applications. However, there is no comprehensive review on nanoedible films. The objective of this review article is to cover the recent works on nanoedible films prepared incorporating the nanofillers (such as, nanostarch, nanocellulose, nanochitosan/nanochitin, nanoproteins and nanolipids), the film properties (such as, the mechanical properties, WVP and film colour of some of the recent nanoedible films), and the challenges and opportunities for future research.