2020 | OriginalPaper | Buchkapitel
Nanofiber-Immobilized
β

-Galactosidase for Dairy Waste Conversion into Galacto-Oligosaccharides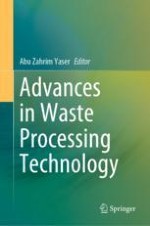 Erstes Kapitel lesen
Autoren: Mailin Misson, Suryani Saallah, Hu Zhang
Verlag: Springer Singapore
Abstract
Dairy industry waste effluents cause adverse environmental impact due to their high biological and chemical oxygen demand. Bioconversion into value-added products such as galacto-oligosaccharides (GOS) through
β
-galactosidase enzyme-mediated process would serve as a promising alternative for valorization of lactose-rich whey. This study aims to evaluate the functional ability of immobilized
β
-galactosidase enzyme for conversion of dairy waste into GOS. In the present study,
β
-galactosidase was immobilized on polystyrene nanofiber (PSNF) for enhanced enzyme stability and activity as well as reusability. PSNF surface was chemically modified using nitric acid (HNO
3
) to introduce functional groups for enzyme attachment. The stability of immobilized enzyme was evaluated at a range of pHs (4–11) and temperatures (10–70 °C) while the reusability was determined by measuring the enzyme activity after repeated uses. The immobilized enzyme was then applied for lactose conversion into GOS in batch and repeated batch systems. The findings showed that superior activity of the immobilized enzyme over free counterpart was observed at highly acidic (pH 4) or basic (pH 11) conditions and at elevated temperature up to 70 °C and exhibited activity up to 10 continuous cycles.
β
-galactosidase-PSNF had distinguished catalytic reaction profiles in repeated batch system by enhancing lactose conversion from 41 to 86% and GOS yield from 28 to 40% in comparison with conventional batch, suggesting an efficient valorization of lactose was achieved. Considering the numerous application and health benefits of GOS, conversion of lactose from dairy waste to GOS through an enzymatic approach presented in this study will not only decrease the environmental impact of dairy waste disposal but also contribute to economic development.