07.06.2016 | Original Article | Sonderheft 1/2017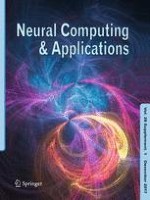 Neural network approach with teaching–learning-based optimization for modeling and forecasting long-term electric energy demand in Turkey
Zeitschrift:
Autoren:

Murat Kankal, Ergun Uzlu
Wichtige Hinweise
This study is dedicated to the memory of the late Assoc. Prof. Dr. Murat İhsan KÖMÜRCÜ, who passed away in February 2013.
Abstract
This paper studies the performance of an artificial neural network (ANN) with teaching–learning-based optimization (TLBO) for modeling electric energy demand (EED) in Turkey. The ANN with TLBO (ANN-TLBO) was compared to the ANN with backpropagation (ANN-BP) and the ANN with artificial bee colony algorithm (ANN-ABC) models. Gross domestic product, population, import, and export were selected as independent variables in the models. The results reveal that the ANN-TLBO models perform better than the ANN-BP and ANN-ABC models in EED estimation. The average root-mean-square error of the ANN-BP and ANN-ABC models was decreased by 42.3 and 39.3 % using the ANN-TLBO model, respectively. Different scenarios have been studied over a projected 6-year period, from 2013 to 2018, to forecast Turkey's EED. The results of the proposed model give excellent clues with regards to its use in future energy studies.