01.02.2011 | Technical Paper | Ausgabe 2/2011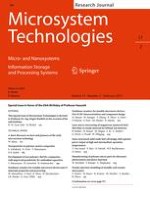 New approaches in microcasting: permanent mold casting and composite casting
Zeitschrift:
Autoren:

G. Baumeister, D. Buqezi-Ahmeti, J. Glaser, H.-J. Ritzhaupt-Kleissl
Wichtige Hinweise
Dedicated to Professor Jürgen Haußelt on the occasion of his 65th birthday.
Abstract
For several years, microcasting was based on investment casting. New approaches are now the permanent mold casting and composite casting of micro parts. Casting was performed with aluminum bronze of the type CuAl10Ni5Fe4. Permanent mold casting was commenced with steel mold inserts in a lost mold. The development of a band heater enabled the heating of permanent molds inside the casting machine. This shall ensure sufficient form filling of micro cavities. For permanent mold casting micro structured steel molds and graphite molds were used. Composite casting was investigated for surrounding a micro part by melt, and for pouring a metal melt into a micro structured part. In both cases different materials were combined. For metal–ceramic composite casting ZrO2, Al2O3 or Si3N4 were used in connection with Al bronze. For metal–metal composite casting Al bronze was cast around steel. First results for both new approaches are presented.