2020 | OriginalPaper | Buchkapitel
22. New Financing Models in Behavioral Health: A Recipe for Efficiency or Under-Provision?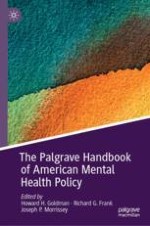 Erstes Kapitel lesen
Autor: Thomas G. McGuire
Abstract
This chapter refers to innovations grouping services together for purposes of payment, such as shared-risk contracts, and pay-for-performance contracts and other forms of "bundling." Bundling can improve the efficiency of the way in which inputs into health care are combined and the overall cost-effectiveness of care. When plans and providers operate in markets, adverse incentives can arise as well. This chapter emphasizes the importance of getting bundling right at a high level: paying private managed care plans, responsible for providing care to persons with behavioral health issues in the United States in Medicare, Medicaid, and some private health insurance, in a way that encourages them to accept and serve persons with chronic illnesses. Empirical evidence is reviewed for the effects of bundling in health plans, carve-outs, ACOs, and hospitals. The potential for bundling in critical areas of behavioral health care including early interventions in psychosis are considered.