2013 | OriginalPaper | Buchkapitel
3. New Perspectives for Fossil Fuels: Hydrocarbons in "Unconventional" Settings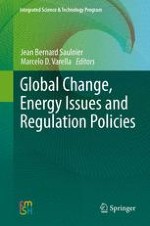 Erstes Kapitel lesen
Autoren: Alain-Yves Huc, Roland Vially
Verlag: Springer Netherlands
Abstract
Due to the current concern regarding the remaining reserve of oil and gas, there is a strong incentive for the innovative exploitation of fossil fuels occurring in unconventional situations. The latter include a wide variety of resources, some of them known for a long time, but set aside in deference to the profit of the more conventional oil and gas; others rely on more recent identification or on new production technologies; and some are already in the operational stage, with others in the pilot stage or even only prospective.
In this respect this chapter first briefly reviews the concept of the petroleum system and then tentatively extends this concept to the definition of the different hydrocarbon occurrences associated with "nonconventional" settings. These settings include: coal, oil shale, heavy oils and bitumens, primary and secondary biogenic gas, methane hydrate, shale gas, coal bed methane, tight oil/oil producing shale, tight gas, aquifer gas, and so on.
It does not pretend to address exhaustively all aspects of nonconventional hydrocarbons, but to provide a synthetic overview of the geological meaning of these new players in the energy domain.