13.06.2018 | S.I. : EANN 2017 | Ausgabe 6/2019 Open Access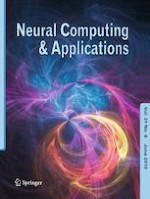 New trends on digitisation of complex engineering drawings
Zeitschrift:
Autoren:

Carlos Francisco Moreno-García, Eyad Elyan, Chrisina Jayne
1

Introduction

An engineering drawing (ED) is a schematic representation which depicts the flow or constitution of a circuit, device, process or facility. Some examples of EDs include logical gate circuits, mechanical or architectural drawings. There is an increasing demand in different industries for developing digitisation frameworks for processing and analysing these diagrams. Having such framework will provide a unique opportunity for relevant industries to make use of large volumes of diagrams in informing their decision-making process and future practices.

Digitising EDs require applying digital image processing techniques through a sequence of steps including preprocessing, symbol detection, classification and some times require inferring the relations between symbols within the drawings (contextualisation). Several review papers that discuss digitising these drawings or similar type of documents is available in the literature. Some review papers were mainly dedicated to the domain of the documents or engineering drawings. These include review papers on analysing musical notes [

13

], conversion of paper-based mechanical drawings into CAD files for 3D reconstruction [

64

,

109

], and optical character recognition (OCR) [

70

,

78

], and [

88

]. Other reviews focused on specific components of the digitisation process, such as symbols detection [

25

,

28

], symbols representation [

133

], and symbols classification [

1

,

76

].

Motivated by a partnership between academia and the Oil & Gas industry, a subset of EDs called

complex EDs

has been identified in practice [

87

]. Some examples are chemical process diagrams, complex circuit drawings, process flow diagrams (PFDs), sensor diagrams (SDs) and piping and instrumentation diagrams (P&IDs). An example of the latter is shown in Fig.

1

. For this type of drawings, not only the digitisation process becomes a harder task, but there is a requirement of contextualising data, which means the interpretation of the digitised information in accordance with a rule set for a specific application.
×
In particular, P&ID digitisation has received large attention from a commercial standpoint
1
,
2
,
3
given the wide range of applications that can be developed from a digital output, such as security assessment, graphic simulations or data analytics. Some methods which specifically intended to solve P&ID digitisation can be found in the literature. More than thirty years ago, Furuta et al. [
48
] and Ishii et al. [
59
] presented work towards implementing a software to achieve fully automated P&ID digitisation. These approaches have now become obsolete given the incompatibility with current software and hardware requirements. Around ten years later, Howie et al. [
56
] presented a semi-automatic method in which symbols of interest were localised using the template of the symbols as input. Most recently, Gellaboina et al. [
49
] presented a symbol recognition method which applied an iterative learning strategy based on the recurrent training of a neural network (NN) using the Hopfield model. This method was designed to find the most common symbols in the drawing, which were characterised by having a prototype pattern.
In this paper, recent and relevant articles, conference contributions, and other related literature have been thoroughly reviewed and critically discussed. To the best of the authors' knowledge, recent literature in this area is very limited, considering the recent advances in machine vision, machine learning and deep learning. This paper shows clearly that there is a gap between the recent advances in processing and analysing images and documents (which can be measured by orders of magnitudes), and such important application domain. The main contributions of this paper can be outlined as follows:
1.
Define a general digitisation framework for complex EDs.
2.
Review and critically discuss existing related literature in relation to the proposed digitisation framework.
3.
Present and discuss a real case-study based on collaboration with industries.
4.
Provide a review of recent advances in machine vision and deep learning in the context of EDs.
5.
Outline future research directions where recent advances can be utilised for the processing and analysis of complex EDs.
The rest of the paper is structured as follows. First, the challenges of complex ED digitisation and the general framework for digitisation are provided in Sect.
2
. A review of related work of existing digitisation methods is presented in Sect.
3
. In Sect.
4
we discuss the contextualisation problem both in literature and in the Oil & Gas industrial practice. Section
5
provides a glance into the increasingly evolving world of deep learning and presents how the most novel methods presented in this area may be applied. Finally, conclusions and future perspectives are presented in Sect.
6
.
2

Challenges

The digitisation and contextualisation of complex EDs conveys the following limitations:
4

Contextualisation

Contextualisation is defined in this paper as the design and implementation of a system or a methodology which converts the information digitised from one or multiple EDs into a functional tool for a commercial or an industrial purpose. In this section, we present some examples found in literature and comment on a series of contextualisation challenges raised by the Oil & Gas industrial partners.
4.1

Examples of contextualisation in literature
4.2

New contextualisation challenges in the oil & gas industry

Complex EDs such as PFDs, SDs and P&IDs from the Oil & Gas industry are used for a variety of purposes. For instance, electrical engineers study the connection between instruments (i.e. sensors depicted as circles with text inside as shown in Figs.

1

,

2

) and specific symbols. On the other hand, quantitative risk assessment (QRA) specialists look at the process that the drawing depicts and analyse how likely is that an accident occurs in a certain section of a plant. There are several limitations to overcome if any of these two contextualisation tasks has to be addressed digitally. This section presents our experience when confronted with these two scenarios.
4.2.1

Sensor/equipment contextualisation for SDs

Sensor/equipment diagram contextualisation requires the knowledge of how sensors and equipment are interconnected in an SD drawing. This is not always straightforward information, since experts often disagree on what constitutes a sensor and an equipment, respectively. Figure

6

shows an example of a SD where circular shapes are connected to a central shape containing the annotations "27KA102" and "27KA101", which are presumed to be the tags of two pieces of equipment. Notice that although circles usually represent sensors, this is not always the case, as it can be seen that some circles are connected through dashed lines to other circles and thus, these are not sensors. Other SDs use shapes such as diamonds or rectangles to depict sensors, which further complicates the task. A more challenging aspect is that there is no conventional standard that specifies how two pieces of equipment are divided. While it could be deducted in this case that either the gap or the rectangular shape is the division, this rule cannot be generalised since there are other standards for equipment symbols used even on the same collection of drawings. To address this scenario, we have suggested an interactive system where the user can select in advance how sensors are represented and also to specify the location of a piece of equipment. A demo of this tool can be provided upon request.
×
×
×
4.2.2

QRA contextualisation for P&IDs

QRA contextualisation is an even more complex task given the following challenges:
The first task of a QRA specialist is to look at a single page of a P&ID and mark the main process, which is the portion of the drawing that represents the main pipeline of the platform. Figure

7

shows the main process marked in yellow for the example provided in Fig.

1

. Notice that not all connectors and shapes are included in this marking, since some portions of the drawing depict instruments or vessels. Although thresholds or other restrictions could be used to exclude certain lines from the pipeline selection, other P&ID drawing standards don't use thickness to differentiate pipeline from other connectors. Moreover, the drawing quality could be very degraded and this property could not be applicable.

Once the pipeline has been identified, the QRA specialist has to mark area breaks (green line) and isolation section breaks (red symbol) in the drawing. Area breaks denote where a wall is physically located in the plant, while isolation section breaks are pieces of equipment which can be automatically turned off to avoid an accident. Both area breaks and isolation section breaks are only known by the specialist as no information about their location is contained in the drawing. Moreover, there is no current standard that specifies where to insert these breaks, and thus a manual interaction is proposed to address this issue. Area breaks and isolation section breaks are important since they allow to identify each event according to a specific area and isolation section. An example of this identification is provided in Fig.

8

.

Besides the large amount of symbols and pipeline segments in a full page complicating the use of a netlist representations, the main problem resides on the use of multiple pages to depict a plant. The example P&ID in Fig.

7

has three arrow-like symbols on the left side, which are continuity labels that indicate the connection of this page to other pages of the collection. Therefore, once the netlist of a drawing is obtained, it has to be combined with the netlist of a second drawing, and so on. As a result, all properties marked on one drawing have to agree with the rest of the pages in the collection. Once a full collection netlist is obtained and contextualised, the QRA specialist may require to visualise only a specific area or isolation section of the project. To achieve this, it is proposed to implement sub-graph isomorphism [

111

], graph mining [

22

] or partial-to-full graph matching [

85

] methodologies.
5

New trends in engineering drawing digitisation
6

Conclusions and future perspectives

Digitisation of complex EDs used in industrial practice, such as chemical process diagrams, complex circuit drawings, process flow diagrams, PFDs, SDs and P&IDs, circumvents the need of outdated and non-practical printed information and migrates these assets towards a drawing-less environment [

98

]. In this paper, we have presented a general framework for the digitisation of complex EDs and thoroughly reviewed methods and applications that addressed either a single phase or the whole digitisation framework. Once that the digitisation problem is addressed, a contextualisation phase often ignored in literature must take place in order to design error-prone industrial applications such as security assessment, data analytics, 2D to 3D manipulation, digital enhancement and optimisation, amongst many others still to identify. This range of possibilities makes digitisation of complex EDs more attractive for both parties, especially if novel and more accurate methodologies such as CNNs are considered for the task.

In the light of deep learning through CNNs being adopted as the most popular solution to solve computer vision and pattern recognition problems in recent years, a careful study of the pretended aims and available resources must be performed if a solution based on these technologies is contemplated to perform either the digitisation task or a contextualisation application. Firstly, CNNs require large amount of labelled samples, which are not available even in industrial practice, where despite the large amounts of data, most of the times is raw and thus useless for machine learning purposes. Secondly, there are numerous types of image quality ranges, standards and rule sets for complex EDs which makes the design of a general purpose ED digitisation a very complex task. As a result, we consider more pertinent to explore hybrid approaches where first heuristics-based and document image recognition processes are used to understand and segment the drawing, so that afterwards deep learning methods can aid on classification or text interpretation.
Acknowledgements
We would like to thank Dr. Brian Bain from DNV-GL Aberdeen for his feedback and collaboration in the project. This work is supported by a Scottish national project granted by the Data Lab Innovation Centre.
Open Access
This article is distributed under the terms of the Creative Commons Attribution 4.0 International License (
http://​creativecommons.​org/​licenses/​by/​4.​0/​
), which permits unrestricted use, distribution, and reproduction in any medium, provided you give appropriate credit to the original author(s) and the source, provide a link to the Creative Commons license, and indicate if changes were made.