2016 | OriginalPaper | Buchkapitel
9. New Urban Services: Toward New Relations Between Economy and Society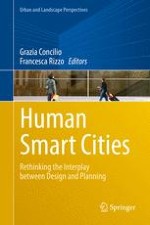 Erstes Kapitel lesen
Autor: Jean-Louis Laville
Abstract
The concept of "smart city" insists on the importance of new urban services, and two key questions have been identified in this direction. The first concerns the interplay between urban forces and the urban and microlevel governance mechanisms, and the second concerns the interactions between physical structures and digital information infrastructures.
This essay tries to introduce a historical perspective, showing that the idea of new urban services has its roots in the evolution of economies from industry to services, which occurred in the late twentieth century and led to a new strategic position for local initiatives. The specific dynamics of such initiatives have to be understood through a comprehensive methodology, allowing them to conceive innovative policies at local level that generate and enlarge institutional diversity. When such conditions are met, social enterprises are able to improve well-being because they adopt a public dimension and a hybridization logic, as explained by the ideal type of solidarity-based services.
Difficulties have to be clearly faced: to provide a new synergy between public authorities and citizen initiatives requires not only technological tools but also a new perception of the socioeconomic and political dimensions of civil society, far beyond the usual sectorial approach. Some experiments as well as some theoretical currents in Europe have provided a number of resources to reframe the links between economy and society. They have to be mobilized in human smart cities. Such phenomena have to be understood in depth because the cooperation between citizens, experts, and elected representatives is not obvious and a harmonious development of contemporary cities calls for huge changes that this chapter tries to present both empirically and theoretically.