17.02.2020 | Research Article-Civil Engineering | Ausgabe 5/2020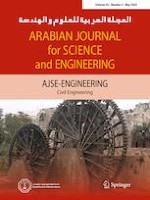 NMR-Based Study on Soil Pore Structures Affected by Drying–Wetting Cycles
Zeitschrift:
Autoren:

Jungui Dong, Haibo Lyu, Guoyuan Xu, Cong He
Abstract
Experimental tests are conducted to investigate pore structure variations during the swelling process of expansive soils that experienced 0–4 drying–wetting cycles. The mathematical connection between the swelling deformations and pore structures is analyzed by nuclear magnetic resonance. The experimental results show that the specimens subjected to 1–4 cycles show higher swelling rates. Swelling curves are divided into rapid swelling, slow swelling and slowly stable stages, and three straight lines are appropriate to fit these curves. Based on a defined
T
2
cutoff (
T
2C
 = 1.84 ms) for the relaxation time, the pores in the test specimens are divided into micropores (
r 
˂ 1.28 nm) and macropores (
r
 ≥ 1.28 nm). With a lower water content (
ω
 < 19.0%), the proportions of these two pore types are close to each other. When the water content exceeds 19.0%, a significantly large proportion of the macropores that is the main factor which causes swelling deformation in the wetting process of soil is observed. Drying–wetting cycles expand the spaces among the soil particles, and the cycle number shows a linear relationship with the macropores, while it exerts less influence on the micropores. If the soil is subjected to multiple drying–wetting cycles, the ability of the soil to prevent erosion is weakened since the water in the macropores is more readily lost.