02.02.2021 | Energy materials | Ausgabe 13/2021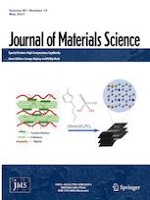 Novel nanoscale Yb-MOF used as highly efficient electrode for simultaneous detection of heavy metal ions
Zeitschrift:
Autoren:

Manh B. Nguyen, Dau Thi Ngoc Nga, Vu Thi Thu, Benoît Piro, Thuan Nguyen Pham Truong, Pham Thi Hai Yen, Giang H. Le, Le Quoc Hung, Tuan A. Vu, Vu Thi Thu Ha
Wichtige Hinweise
Handling Editor: Joshua Tong.
Supplementary Information
Manh B. Nguyen and Dau Thi Ngoc Nga have contributed equally to this work.
Publisher's Note
Springer Nature remains neutral with regard to jurisdictional claims in published maps and institutional affiliations.
Abstract
It is essential to develop new nanomaterials able to improve sensing performance of electrochemical sensors for determination of heavy metal pollutants. In this work, a novel nanoscale metal–organic-framework material (Yb-MOF) with Ytterbium (Yb) rare-earth metal core and benzenetricarboxylic (BTC) ligands was prepared in aqueous conditions using hydrothermal approach. The results have revealed highly porous structure of the as-synthesized material with specific active area up to 1166 m2 g−1. A sensing platform was then constructed by drop-casting Yb-MOF onto glassy carbon electrode for detection of two most commonly found heavy metal ion pollutants (Cd2+ and Pb2+) in water sources. The nanoporous structure of Yb-MOF is very profitable to the selective preconcentration of targeted metal ions. The detection limits were estimated to be 3.0 ppb, 1.6 ppb for Cd2+ and Pb2+ species, respectively. This work provides a new electrochemical sensing platform for fast and sensitive in-situ detection of water contaminants.
Graphical abstract
×