28.11.2020 | Ausgabe 3/2021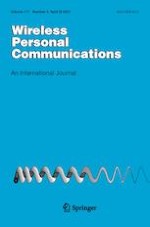 Novel Similarity Metric Learning Using Deep Learning and Root SIFT for Person Re-identification
Zeitschrift:
Autoren:

M. K. Vidhyalakshmi, E. Poovammal, Vidhyacharan Bhaskar, J. Sathyanarayanan
Wichtige Hinweise
Publisher's Note
Springer Nature remains neutral with regard to jurisdictional claims in published maps and institutional affiliations.
Abstract
This paper deals with the person re-identification, intending to match the images of the person captured using disjoint cameras mounted in different locations. Such a task of matching the images remains a difficult issue as the appearance of the individual differs from the perspective of the various cameras. Inspired by the recent success of deep learning in the domain of person re-identification, a novel deep learning framework which combines deep features and Root Scale Invariant Features Transform (Root SIFT) features has been proposed. The conventional deep Convolutional Neural Network (CNN) can obtain significant features but does not take into account the spatial relationship between the features. Also, CNN requires an enormous number of instances to train the network. To address these issues, the proposed method combines Root SIFT features along with the CNN features. With the combination of Deep and Root SIFT features, the model can give improved performance over other CNN based models. Experiments were conducted on standard datasets CUHK 03 (labelled and detected), CUHK 01 and VIPeR and the matching rate is reported as 74.45% for CUHK 03 (labelled), 72.63% for CUHK 03 (detected), 76.12% for CUHK 01 and 48.45% for VIPeR dataset. The experiments demonstrate that the proposed algorithm has improved identification rate over the recent algorithms.