14.03.2018 | Sonderheft 2/2019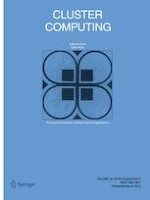 Numerical investigation of the drag force for cross-sea bridge based on the two-way fluid-structure interaction
Zeitschrift:
Autoren:

Shasha Deng, Huoming Shen, Lang Liu, Huaiping Tang
Abstract
The substructure of cross-sea bridge has its unique structural form, the calculation of drag force is related to working, designing, constructing and maintaining of the bridge in the marine environment. So in order to guarantee the construction and use safely, accurate and convenient calculation method of drag force is necessary. The calculation method of drag force theory is studied in this paper, with using shear stress transport model to set up eddy viscosity model, which is adopted to establish the numerical water tank and analysis the whole process of eddy generation and shedding in the wake area. Considering the features of cross-sea bridge substructure, the effect of the flow velocity, the depth of water and the section form of pier on the drag force is researched. The difference between the superposition method and integral calculation method, which are used for calculating the drag force of group pile cap composite structure, is studied. The results show that the water flow velocity is square relation with the drag force, and the depth of water is linear relation with the drag force. The drag coefficient
C
D
of round-ended pier is 1.35, which is between the values of circular pier and rectangular pier. Due to the shield and interference with each component, the drag force calculated by integral method is less than the other one, and the lift force can be considered in the integral method.