01.03.2017 | Original Article | Ausgabe 5/2017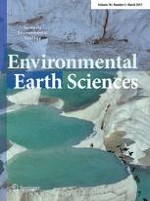 Observation of abnormal thermal and infrasound signals prior to the earthquakes: a study on Bonin Island earthquake M7.8 (May 30, 2015)
Zeitschrift:
Autoren:

N. Venkatanathan, Yi-Chun Yang, Jun Lyu
Wichtige Hinweise
N. Venkatanathan and Yi-Chun Yang have contributed equally to this study.
Abstract
Scientists from all over the world try to incorporate multi-disciplinary precursors to forecast the earthquake on a short-term basis. The authors here have analyzed outgoing longwave radiations acquired from polar-orbiting National Oceanic and Atmospheric Adminstration (NOAA) satellites and long-period infrasound waves recorded by the ground observatories in China prior to the recent Bonin Islands, Japan region earthquake which occurred on May 30, 2015 with the magnitude of 7.8. The anomalous outgoing longwave radiation (OLR) was observed on May 15, 2015, and was recorded by "NOAA 18" satellite during its "night pass." Similarly, an abnormal infrasound spike was recorded at the Beijing station on May 17, 2015. The delay in observing anomalous infrasound waves compared to the OLR anomaly is due to these low-frequency waves traveling at low speed with the velocity range of 10–15 m/s. From the analysis of the results, it can be inferred that there is a substantial relation between parameters like OLR and infrasound waves; hence, the authors conclude that it is possible to forecast the earthquake on a short-term basis with reasonable accuracy.