07.01.2020 | Ausgabe 1/2020 Open Access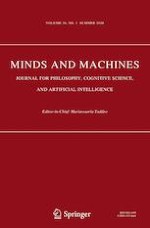 "

Oh, Dignity too?" Said the Robot: Human Dignity as the Basis for the Governance of Robotics
Zeitschrift:
Autoren:

Lexo Zardiashvili, Eduard Fosch-Villaronga
Wichtige Hinweise
There is a difference between progress and technology.
Progress benefits mankind. Technology does not necessarily do that.
Nikola Tesla
Publisher's Note
Springer Nature remains neutral with regard to jurisdictional claims in published maps and institutional affiliations.
1

Introduction

Progress in science and technology makes our lives more comfortable and extended. Prolonging our lives increases our chances to live more experiences and to contribute in more ways to our society, but it also makes us largely dependent on healthcare (WHO

2018

). Due to the demographic regression in developed countries and the number of persons who may potentially take care of older adults and contribute to the health and social systems is dramatically shrinking. According to the World Health Organization, the proportion of the world's population over 60 years will nearly double from 12 to 22% between 2015 and 2050 (WHO

2018

). At the same time, statistics show that significant neurological disorders such as autism spectrum disorder (ASD), and debilitating conditions such as obesity, or Parkinson's are on the rise (Tapus et al.

2019

).

The integration of robots in healthcare provides a practical, complementary solution to address the demand raised by the shortage of healthcare professionals and promises safer, more efficient, and personalized care. For instance, robots might be presented as the solution to bridge the loneliness that elderly or disabled persons often experience. On the other hand, European Institutions acknowledge that human contact is an essential aspect of personal care and that the insertion of robots could dehumanize caring practices (European Commission

2018

). Such instances of human–robot interactions raise the question to what extent the use and development of robots for healthcare applications can challenge the dignity of users (Vallor

2011

; Sharkey

2014

; Fosch-Villaronga

2019

). Recent literature also highlights that technology might have unintended long-term harmful impacts on the human psyche, in particular on the way the brain works (Carr

2010

) and the person's identity and self-respect, and this also questions whether these technologies are adequate for care purposes.

In this article, we solely focus on robotics, and look at different robot applications in the healthcare domain, with the particular lens of human dignity. Human dignity, a term often used in health (care) debate, also constitutes a legal concept that, to some extent, can be understood as the crucial minimum requirement for ensuring the protection of every individuals' self-respect in society. Healthcare applications of robots might support individuals in achieving 'dignity' and at the same time, pressure it. The objective of this paper is not to thoroughly analyze all the applications and conclude which applications violate 'human dignity,' but, instead, provide an overview of how these applications promote or pressure dignity.

In Sect.

2

, we provide a brief historical overview of dignity. We elaborate on the core content of this legal concept and describe its various ethical conceptions. We discuss two (opposite) ways the use of robotics in healthcare can affect human dignity. While Sect.

3

lists various uses of robot-technology in healthcare that might promote human dignity, Sect.

4

analyzes the negative impacts such use might have on this concept. This latter section addresses how the use of robots in healthcare might lead to the objectification of individuals, how it may dehumanize healthcare practices, and may, in the long run, cause other long-term adverse effects, such as dependency. In Sect.

5

, we evaluate the suitability of the current regulatory approaches concerning care robots. In the end, we close the article identifying dignity as an overarching legal concept from which legal frameworks should confine the regulation of the use and development of robots in healthcare.
3

Robots Promoting Dignity

The United Nations Convention on the Rights of Persons with Disabilities (United Nations

2007

) was born 'to promote, protect and ensure the full and equal enjoyment of all human rights and fundamental freedoms by all persons with disabilities, and to promote respect for their inherent dignity.' Although existing such a Convention, it is often unclear how those general principles translate into concrete actions.

In this section, we explore how various applications of robot technology may have the potential to realize the principles enshrined in the Convention's Art. 3, which focus on the respect for inherent dignity, individual autonomy including the freedom to make one's own choices, and independence of persons with disabilities; non-discrimination; full and effective participation and inclusion in society; and accessibility, among others.

For this purpose, we concentrate on the following list of applications of robots:
3.1

Feeding Robots

Having a meal together with family and friends is often taken for granted by many, but has a high impact on the morale of those with disabilities, including those who have problems with their upper-limbs, stroke patients, Parkinson's, or dementia (Canal et al.

2016

; Herlant

2018

). People with disabilities sometimes need assistance in feeding. Assisted feeding is the process of feeding a person who cannot otherwise feed themselves. Human assisted feeding is very time-consuming, and little attention is often given to it (Tsang

2008

). Moreover, the feeding process turns into a caregiver-patient interaction, which now needs to coordinate in procedure and execution (Athlin et al.

1990

) something that normally prevents patients from enjoying their meal (Martinsen et al.

2008

).

In this respect, some engineers support the idea that 'using a robotic feeding device would allow for increased privacy and intimacy during mealtime' (Herlant

2018

). The incorporation of robotic arms in tables, or in robotic wheelchairs with a feeding function could give patients back their dignity (Leroux and Labruto

2012

). Robotic feeding devices may help people with disabilities live more independently and participating in social life without the need of having a human carer. In such a case, it seems that the robot would promote dignity in caring practices, as it would allow a patient to eat alone or accompanied, as any other person would do.
3.2

Guiding Robots for the Blind

Guiding robots for the blind could improve users' confidence, autonomy, and independence, thus increasing their sense of self-respect and promote their dignity. Having a robot could also be the right solution for those who cannot afford to have an assistance-trained dog or those that do not want to have the responsibility of taking care of a dog. Guiding robots could be mass-produced, affordable, low-maintenance, and could incorporate communication capabilities beyond mere navigation.
3.3

Regaining the Ability to Walk

An exoskeleton is a wearable robot attached to the wearer's limbs to replace or enhance their movements. The majority of these exoskeletons are fastened directly to the user's body and work together 'in seamless integration with the user's residual musculoskeletal system and sensory-motor control loops' to assist him/her with minimal cognitive disruption and required compensatory motion' (Tucker et al.

2017

) (Fig.

2

).
×
Exoskeletons are good helpers for the elderly unable to sit, stand, or who need personal assistance at home, but they cannot afford human caregivers. Mainly, they are robotic devices that help users to help users stand up and walk again, which is a primary human function. Walking stabilizes blood pressure, improves pulmonary ventilation, prevents the degeneration of muscle and bone tissue, and increases joint mobility. Although there are wheelchairs that elevate the user up to the level of eye-contact, exoskeletons provide freedom to users and the possibility to do some exercise and increase muscle activity, which improves cognition abilities and oxygen flow to the brain. Exoskeletons can also be useful for rehabilitation. Human caregivers can help in the rehabilitation process of a person suffering from a spinal cord injury. However, human-based rehabilitation requires typically from three to five people actively involved. The use of exoskeleton technology can streamline such processes.
3.4

Sex Care Robots

Although every human should be able to enjoy physical touch, intimacy, and sexual pleasure, however, disabled people are often not in the position to fully experience the joys of life in the same manner as abled people. Similarly, older adults may have sexual needs that public healthcare tends to ignore as an essential part of their wellbeing (Lusti-Narasimhan and Beard

2013

). In 1993, the United Nations stated that persons with disabilities should enjoy family life and personal integrity, and should not be denied the opportunity to experience their sexuality, have sexual relationships and experience parenthood' (UN

1993a

,

b

, Rule 9, para. 2).

However, after more than 20 years of discussion, the universal access to sexual and reproductive health remains an unfinished agenda (Temmerman et al.

2014

), as if society failed in recognizing people with disabilities as sexual beings (Maxwell et al.

2006

). In this respect, there are authors that have begun to explore the potential use of sex robots for disabled care (Di Nucci

2017

; Fosch-Villaronga and Poulsen

2019

). The literature lacks a comprehensive understanding of the impacts of sex robots for care purposes and needs further exploration.
3.5

Robot Therapists

'In the good old days of Artificial Intelligence… we were writing the sentences on the blackboard and challenged one another to write a program that could "understand" them.' Colby (

1981

) remembered the early 1970s when he was working to develop a machine that could act as a therapist for paranoid patients. More than four decades have passed, and artificially intelligent robots (and/or virtual agents) are able not just to scrape the sentences from the blackboard, but also to 'isolate, capture, and render the most subtle and intimate behaviors, from an inadvertent blink to a jaw that slackens in surprise for a fraction of a second' (Zuboff

2019

). These 'robot therapists' can take on high-level therapeutic interventions that used to be offered exclusively by highly trained, skilled health professionals. Researchers from the University of Munich found that the benefits of such agents might include 'new modes of treatment, opportunities to engage hard-to-reach populations, better patient response, and freeing up time for physicians' (Fiske et al.

2019

).
4

Can robots Violate Human Dignity?

Societal acknowledgment of human being's 'worth' is at the core of the concept of human dignity. However, certain practices might disregard this 'worth' or 'value' of human beings and, therefore, there might be a need for protection against such practices. Moreover, not foreseeing or anticipating potential adverse consequences might also affect human dignity. In the following subsections, we attempt to identify what robots, which practices, and what consequences risk disregarding this 'value' of being human.
5

Regulating Human–Robot Interactions for Healthcare

Due to the novelty of practices and impacts seen in the above section, the development of robot technology may bring about unclear rules and areas of legal ambiguity (Fosch-Villaronga and Heldeweg

2018

). In this respect, across the globe, industry representatives, governments, academics, and civil society are debating where legal-regulatory frameworks are needed and when, if ever, ethical or technical approaches suffice. The issue of the extent to which our existing ethical and regulatory frameworks cover sufficiently the impact of these technologies, however, still remains. In recent years, such opposing clash of worldviews has created a substantive body of academic work, discussing how to govern robotics or how to shape the course of technology-induced and ongoing social transformation. Academics and regulators are struggling to keep up with the number of articles, principles, regulatory measures, or technical standards produced on governance of emerging technologies (Cath

2018

).

In this section, we compile frameworks addressing different aspects of human–robot interactions aiming to protect users against the adverse impacts of using robot technology. In Europe, these impacts tend to be addressed through safety regulations, data protection legislation, and technology ethics. In particular, we focus on the extent to which they contribute towards the protection of 'human dignity.' First, we describe how safety rules protect dignity; second, how data protection rules try to regulate impacts on an individual's privacy for safeguarding human dignity. Third, we look at how the Ethics Guidelines from the European High-Level Expert Group on Artificial Intelligence (appointed by the Commission in June 2018) (High-Level Expert Group on Artificial Intelligence

2019

) addresses the impacts on dignity arising from robot technology. In the last section, we provide an insightful, new perspective on how to regulate human–robot interactions from the lens of human dignity.
5.1

Safety

Although initially three from Runaround in 1942, in 1986, a fourth law (that would be the zeroth law) was introduced by the same author in the Foundation of Earth:

0. A robot may not harm humanity, or, by inaction, allow humanity to come to harm.
5.2

Data Protection Legislation for Regulating Human–Robot Interaction
5.3

Technology Ethics

Failure of concrete provisional legislation to regulate all aspects of robotics has often been used to justify technological inevitability, inferring that law (in general rather than specific statues of legislation) is not able to keep up with technology (Holder et al.

2016

; Guihot et al.

2017

; Fosch-Villaronga et al.

2019

). Such rhetoric of the

pacing problem

(Marchant et al.

2011

) is troubling, as it often fails to grasp the value of law and risks subordination of social structure to the worldview of a small group of profit-oriented individuals at the frontier of technology (Zuboff

2019

).

The modern Western world formed around the laws that confer human rights and acknowledge the sanctity of each life (Frank,

1999

). These formal laws were agreed upon based on the shared aspired values and were expressed as new demands to make actual in everyday life (Beck and Beck-Gernsheim

2002

). Therefore, alongside the rapid development of robotics, articles, and policy documents addressing its governance proliferate in parallel. Some of these initiatives seem to suggest 'ethics' as the solution for ensuring the responsible use of robotics, as they understand that ethical values are underpinning the law that is often too rigid to change.

On its 'principles for responsible stewardship of trustworthy AI,' the Organisation for Economic Co-operation and Development (OECD) noted that the appropriateness of some of the legal and regulatory frameworks may need to be reassessed and new approaches developed respecting the rule of law, human rights and democratic values, such as human dignity (OECD

2019

). While this recommendation tasks the Committee on Digital Economy Policy (CDEP) to monitor the implementation of these standards across jurisdictions, it recognizes the need for further practical guidance for operationalizing these standards.

The European institutions seem to gear the discussions revolving around the regulation of robotics and AI in a more actionable way. One of the most comprehensive and broadly discussed documents of technology ethics is the AI Ethics Guidelines (hereafter "HLEG guidelines") published by the High-level expert group on Artificial Intelligence (High-Level Expert Group on Artificial Intelligence

2019

) set up by the European Commission.

The guidelines ground directly into human dignity:
"The common foundation that unites these rights can be understood as rooted in respect for human dignity – thereby reflecting what we describe as a "human-centric approach" in which the human being enjoys a unique and inalienable moral status of primacy in the civil, political, economic and social fields."
The HLEG guidelines suggest that 'human dignity' is an absolute value that cannot be subject to any intervention and balancing exercise (like, for instance, data protection cases) and that it encompasses the intrinsic worth of every human, which no new technology or any other person should ever diminish, compromise or repress. Other bodies, such as private standards organizations like IEEE, also acknowledge the importance of designing autonomous and intelligent systems in a way that they 'respect and fulfill human rights, freedoms, human dignity, and cultural diversity'(IEEE
2018
). Still, there are no enforceable standards in place stressing the idea that
dignity
is the core value from which the subsequent to-be-respected rights emanate.
While the HLEG AI guidelines provide hints to what may be considered a violation of 'human dignity' in terms of human–robot interactions (violating human's physical/mental integrity), it does not explicitly state which applications involve such violations. In this sense, some authors indicate that (soft) ethical solutions suffer from conceptual ambiguity and lack of enforcement mechanisms, arguing that creating strong ethical principles is only the first step and that more should be done to assure implementation and accountability (Winfield and Jirotka
2018
). Others believe that it constitutes an ethics washing exercise (Wagner
2018
; Metzinger
2019
), while others stress that this is better than not taking ethics into consideration all together (WEF
2019
).
6

Dignity as an overarching concept for the governance of robotics

All these governance instruments, such as general technology ethics, human-centric design, safety standards, or data protection rules, intended to guide the technological developments for organizing a rapidly transforming society for adhering to its values. However, as these individual instruments often tackle the limited scope of the values, currently, there is no overarching instrument providing the omnibus governance solution for using robots in healthcare and of (robotics in general). For instance, safety standards for the use of robot-technology in healthcare consider the physical and mental integrity of individuals about human–robot interactions, leaving out a morally salient aspect of the privacy of users. Also, while data protection rules provide enforceable rules for safeguarding privacy during human–robot interactions, it scopes itself with the processing of personal data, leaving out the various issues such as long-term consequences of use of robotics in healthcare (e.g., loneliness).

As binding rules are limited and can not cover all the issues raised by human–robot interactions, there is a proliferation of articles and policy documents about the governance of robotics that seems to suggest 'ethics' as the solution for ensuring the responsible use of robots. Such issues are safety, allocation of responsibility, privacy, autonomy, objectification (also deception, and infantilization), increased loneliness, dependency, or other long-term consequences. While ethics helps us understand 'good' and 'bad' applications of robot technology, it lacks enforceability. They are often ambiguous and are criticized for avoiding red lines, provide 'ethics-washing,' and transform fundamental rights into 'potential rights' (Wagner

2018

). Therefore, even though ethical considerations are valuable, 'roboethics' cannot be an omnibus governance solution for the use of healthcare in robotics, due to ambiguity and lack of enforceability.

Therefore, shortcomings of rules (e.g., safety, data protection) and roboethics, trigger the need for an overarching conceptual legal instrument that, at the same time, is flexible. This article argues that human dignity is the essence of what is being pressured by the use of robotics for healthcare. Human dignity is a general principle of law and inviolable value that all fundamental rights are grounded. At the same time, it combines various ethical considerations in one conceptual framework. While we have shown in Sect.

2

of this article that the concept of human dignity already has the content that may scope the use of robotics in healthcare, we argue that in the absence of adequate formal rules might confound this concept 'into a formless void of sentiment and intuition' (Allsop

2016

). Therefore, this binding nature, on the one hand, and flexibility on the other suggests that human dignity can serve as a lens through which existing governance instruments are re-evaluated, combined, and new regulation formulated that is overarching governance solution based on human dignity.

In the human rights context, human dignity (that in this article is seen as the foundational belief that all human rights are grounded, rather than separate human right) can be read as a negative obligation restricting states from violating the dignity of their citizens. However, the need to apply human rights horizontally has been apparent as private entities are increasingly accumulating knowledge and power (Kanalan

2016

). In cases where private actors fail to take responsibility to act per human rights, the framework ascribes a positive obligation to states to safeguard human dignity in horizontal relationships. Therefore, this article provides policy advice for the states in the first place, to provide governance of robotics through the lens of human dignity. This will require further, more comprehensive exploration of what such a flexible concept of human dignity entails in contemporary (and ever-evolving) society, and how can robotics challenge this notion.
7

Conclusion

In this article, we reviewed some applications of robot technology in the healthcare domain from the lens of human dignity. We identified how these applications might promote or pressure human dignity. In general, the integration of robot technologies in healthcare provides a practical, complementary solution to address the increasing demand for care services. Robot technology could counterbalance the problems arising from the shortage of healthcare professionals and could be a good way to promote safer, more efficient, and personalized care. If done correctly, new healthcare applications of robot technology can support individuals in gaining back the 'dignity' that their condition took away and that current healthcare services never provided.

On the other hand, technology has broader, not always foreseeable consequences, and robot technology may also have an effect on human nature that we currently cannot anticipate. Moreover, recent findings suggest that some applications risk not treating humans as moral subjects, but mere objects that can be conditioned or manipulated. If these risks are not addressed, and the applications are not reconsidered, the violation of human dignity seems inevitable. Recent literature also highlights that technology might have unintended long-term harmful impacts on the human psyche, in particular on the way the brain works and the person's identity and self-respect, and this also questions whether these technologies are adequate for care purposes.

Lastly, we addressed the individual approaches to regulating the use of robots in healthcare and highlighted their shortcomings in providing overarching governance solutions for robotics. We argued that while the scope of data protection and safety rules are too limited, the ethics approach lacks enforceability and clarity. We stress the need for absolute protection of human dignity in the context of robot technology, especially if deployed in healthcare settings. Human dignity is the ultimate, overarching legal concept upon which all the rights are based and should be the basis of future legal intervention aimed at addressing the governance of robot technology, especially for healthcare. Therefore, we conclude by giving the policy advice to formulate an overarching, omnibus governance solution for robotics that will be based on the concept of human dignity. With this in mind, we acknowledge that furthermore, detailed research is necessary to clarify what dignity means in this connected, ever-evolving, and at the same time, diverse contemporary society and how the uses of robotics may challenge this notion.
Acknowledgements
The research of the first author is part of the SCALES project in the research programme Responsible Innovation (MVI) with Project Number 313-99-315. This programme is financed by the Netherlands Organisation for Scientific Research (NWO). Second author acknowledges that part of this project is funded by the LEaDing Fellows Marie Curie COFUND fellowship, a project that has received funding from the European Union's Horizon 2020 research and innovation programme under the Marie Skłodowska-Curie Grant Agreement No. 707404.
Open Access
This article is licensed under a Creative Commons Attribution 4.0 International License, which permits use, sharing, adaptation, distribution and reproduction in any medium or format, as long as you give appropriate credit to the original author(s) and the source, provide a link to the Creative Commons licence, and indicate if changes were made. The images or other third party material in this article are included in the article's Creative Commons licence, unless indicated otherwise in a credit line to the material. If material is not included in the article's Creative Commons licence and your intended use is not permitted by statutory regulation or exceeds the permitted use, you will need to obtain permission directly from the copyright holder. To view a copy of this licence, visit
http://​creativecommons.​org/​licenses/​by/​4.​0/​
.
Publisher's Note
Springer Nature remains neutral with regard to jurisdictional claims in published maps and institutional affiliations.